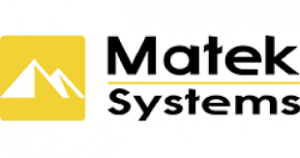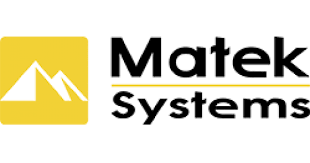 Matek PM12S-3 Power Module
The Matek Power Module PM12S-3 is a robust power distribution board with a wide 9V to 55V input range, featuring three independent voltage regulators that supply various outputs with high current ratings. It's engineered for use in advanced RC and hobbyist electronics where multiple voltage lines and high power are needed with protection features like overcurrent protection and thermal shutdown.
Check out all of our Matek Products!
Specifications
Wide 9V to 55V Operating Input Range with TVS protection
3x independent Step-Down Voltage Regulators
BEC Vx,  5.2V / 6V / 8V output options.  supports typical continuous output current of up to 15A, Peak current of up to 25A.
BEC 5V (Fixed), 4A continuous
BEC 12V (Fixed), 4A continuous
1K:20K voltage divider built-in (Volt = 1/21 Input voltage)
Current sensor signal passthrough pad
Size & Weight: 61x40x15mm, 53g
BEC Vx
Output voltage 5.25V / 6V / 8V options.
Output voltage tolerance 1.5%
Synchronous switching step-down (or buck) regulator with typical efficiencies of 90% to 96%
Supports typical continuous output current of up to 15A,  Peak current of up to 25A.
Output ripple  32mV (VIN=50V,  Output 5.25V @ 15A),  43mV (VIN=50V,  Output @ 5A)
Standby current: 10~20mA
Reverse Input voltage protection: No
Thermal Shutdown
Output Short-circuit tolerant (2 seconds)
Overcurrent protection & self-recovery
Tip: Input voltage >= 15V is required for continuous output current of 15A
BEC 5V
Output voltage 5.2V, tolerance 1.5%
Supports continuous output current of up to 4A,  Peak current of 6A
Output ripple  20mV (VIN=24V,  Output @ 5A),  50mV (VIN=50V,  Output @ 5A)
Reverse Input voltage protection: No
Thermal Shutdown
Output Short-circuit tolerant (2 seconds)
Overcurrent protection & self-recovery
BEC 12V
Output voltage 12V, tolerance 1.5%
Supports continuous output current of up to 4A,  Peak current of 6A
Output ripple  18mV (VIN=24V,  Output @ 5A),  32mV (VIN=50V,  Output @ 5A)
Reverse Input voltage protection: No
Thermal Shutdown
Output Short-circuit tolerant (2 seconds)
Overcurrent protection & self-recovery
Tip: Input voltage >= 13V is required for stable 12V output
Packing
1x PM12S-3
1x Low ESR capacitor ZLJ 63v 390uf
Tips: If the input voltage is noisy, capacitor is required to be soldered to the input pads