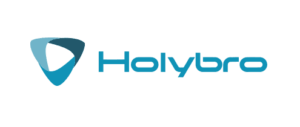 Holybro Tekko32 35A ESC
Check out our entire Holybro line of products.
Tekko32 is the latest BLHeli32 ESC from HolyBro Hobby.
The Tekko32 ESC runs in conjunction with an ARM 32bit compatible MCU. It can run input signals with lower latency, at faster rates, smooths out the RPM band, is capable of both voltage and current monitoring and limiting, as well as offering customization of the brake on stop force. One of the nicest features with the Tekko32 35A ESC is the auto timing feature, which (essentially) is designed to offer the pilot the smoothest and most efficient flight experience available, which is a freestyle pilots dream come true!
Features:
·       32bit Compatible ESC (Blheli_32)
·       Dshot1200 up to 32kHz
·       Incredibly small size
·       Very low weight
·       Auto Timing Feature
·       On-Board RGB LED
·       Build in Current sensor
·       Smooth Response
·       Compatible to BetaflightF3/F4 Flight Controller
Spec:
·       2-6s LIPO input
·       35A designed
·       Size: 17.3*34.3*4.5mm
·       Weight: 5.2g
Package:
Tekko32 ESC *1
Electrolytic capacito: 220uF 35v *1
24AWG 100mm Black wire *1
24AWG 100mm White wire *1
24AWG 100mm Blue wire *1
16AWG 100mm Red wire *1
16AWG 100mm Black wire *1