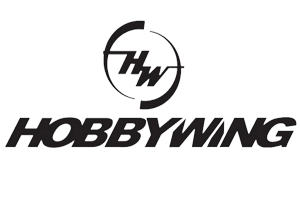 Hobbywing XRotor Nano 20A 4-in-1 BLHeli-S DShot600 ESC
Check out all of our HobbyWing Products!
Check out the F4 G3 Flight Controller.
The XRotor Nano 20A 4in1 BLHeli-S DShot600 not only includes 4 high-performance 20A ESCs, but also a volt monitoring port that allows FC to monitor the voltage in real-time (on condition that the FC supports this function). With the incredibly small size, the installation and wiring can be very simple and easy when pairing it with the Hobbywing XRotor Nano Flight Controller. Both can be stacked together very easily with their 20x20mm mounting pattern. This ESC is specially designed for super mini-sized indoor FPV(s).
Besides the regular PWM mode, Oneshot125/Oneshot42/Multishot modes, the latest DShot150/300/600 modes are also supported. In DShot150/300/600 modes, the ESC has great anti-interference performance and rapid response.
The ESC firmware uses hardware-generated motor pwm for smooth throttle response and silent operation. Damped light does regenerative breaking, causing very fast motor retardation, and it inherently also does active freewheeling.
Features
Compact design for easy installation and neat wiring.
EMF8BB2 chip with an operating frequency of 48MHz for great performance.
BLHeli-S open source program supports firmware updates or ESC programming via throttle signal wire and all the functions of BLHeli-S.
Damped light mode for a more rapid motor response.
Regular PWM throttle mode, OneShot125 throttle mode, OneShot42 throttle mode, and MultiShot throttle mode are supported.
Dshot150/300/600 digital throttle mode is supported.
ESC supports a throttle signal of up to 621Hz in regular throttle mode and is compatible with various flight controllers.
Specifications
Model: XRotor Nano 20A 4in1 BLHeli-S DShot600
Application: FPVs with 130-280mm Diagonal Wheelbase
LiPo Power input: 2S-4S
Cont.Current: 20Ax4
BEC Output: NO
Input wires: 16AWG-85mm* (Red/Black)
Output Wire: No wires but solder tabs
Connectors: (In/Out) XT60 (w/ Wires Soldered on) /no
Weight / Size: 6g / 32×31.9×5.8mm
Firmware: BLHeli-S A-H-50 16.5
Throttle Calibration: Supported
ESC Programming: Stick Programming, BLHeliSuite
DEO: Supported
OneShot Mode: Supported
Timing: Supported
Motor Rotation: Supported
Includes
1x Hobbywing XRotor 20A 4-in-1 ESC
2x Wire Leads
1x 470uF 25V Capacitor
1x ESC Cable