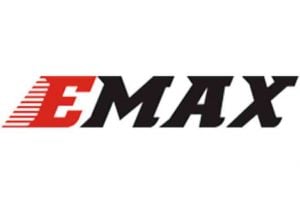 EMAX "F4 Magnum" All in One FPV Electronics Stack
Building a high performance FPV quadcopter for racing or freestyle has never been easier.
This tightly integrated systems packs the FC, ESC, RX, VTX, PDB, CURRENT SENSOR and OSD into neatly stacked boards that can be easily serviced or upgraded. The pinned board interconnects offer a clean wire free look and the compact stack can fit even the tightest builds with easy.
EMAX has carefully combined some of the best FVP technology in our arsenal into a tightly pre-assembled package that offers the fastest way go from starting a new build to FPV Flight!
6 in 1 Main Board – F4 FC + Betaflight OSD + LC Filter + 5v Regulator + Blackbox + Buzzer
The heart of the flight control systems is a powerful STM32F405 MCU and MPU6000 gyro flashed with Betaflight for proven rocksteady flight stability. The integrated LC filter with 5v/3A voltage regulator means clean power for all the FC/OSD components and other attached boards such as VTX, RX and FPV Camera. Betaflight OSD with easily customizable layout of vital flight information and ability to change FC flight parameters. Blackbox flight log recorder with 16mb flash memory. On board buzzer for battery level warning or lost model finder functions.
48 Chanel 5.8ghz Switchable Power VTX Board
VTX allows for easy change of VTX channel/band via push button.  Also transmit power is switchable from 25mw to 200mw. Included is a lightweight 5.8ghz dipole whip antenna or 80mm extension cable with SMA connecter for use with your own antenna.
Frsky XM+ 16ch Sbus Micro RX Board
Genuine FrSky XM+ receiver is included with 16 channels with RSSI. It possible to connect other brands of Serial or PPM via the dedicated RX pads.
Bullet 30A – 4 in 1 ESC + Current Sensor Board
The ESC system is comprised of 4 x 30A continuous Bullet ESC's using top quality MOSFETs and running BLHeli_S firmware. Your choice of protocol: DSHOT, Multishot, Oneshot 125. The onboard current sensor monitors mAh consumed and pass the information to OSD for an accurate way to monitor battery level and peak power consumption.
Specification​s:
6 in 1 Main Board
Flight controller (OMNIBUSF4 Firmware)
STM32F405 MCU
MPU6000 accelerometer/gyro (connected via SPI)
On-board Betaflight OSD
On-board Buzzer
Integrated 5V/3A BEC
Integrated LC Filter
Dedicated PPM/ Sbus receiver input
On-board high-capacity 16mb black box flight log recorder
3 UART pads
Addressable LED pad
VTX Board
Frequency band:5362-5945MHz
Channels: 48 (band/channel chart can be found in Manual)
Transmit power:Switchable 25/200mw
Supply voltage:4.5V-5.5V
Antenna port :50Ω ipx ufl connector
Antenna: 1pc lightweight 5.8g dipole 100mm whip
1pc SMA extension 80mm length
4 in 1 ESC and Current Sensor Board
Continuous current 30A and 40A burst per motor
Supply voltage 2-4S Lipo
Silabs EFM8BB21F16G 50mhz MCU
BLHeli_S firmware
Supports DSHOT, MULTISHOT,ONESHOT125
Top quality MOSFET
3oz high TG PCB board
On-board current sensor
Receiver Board
Genuine FrSky XM+ receiver
D16 Mode
16 channel SBUS
RSSI on Channel 15
Net weight: 23g
Size: 36mm x 36mm
Height: The total height of whole F4 Magnum tower system with the standoff kit installed is about 24mm to 25mm.
The Instruction Manual for the  FrSky XM+ receiver is included in the box.
Accessories:
1 x B-017 XT60 female connector
1 x Hot-shrinkable tube Φ4.5*0.2*L20mm red
1 x Hot-shrinkable tube Φ4.5*0.2*L20mm black
1 x Silicon wire 14AWG L=80mm red
1 x Silicon wire 14AWG L=80mm black
1 x Antenna adapter with SMA female connector L=80mm
1 x 5.8G Dipole Whip antenna L=100mm
1 x Plug with wire for LED_Strip
Standoff kit including nylon spacers, nylon screws, posts and nuts
F4 Magnum Manual ‐ V1.0   https://www.emaxmodel.com/download/f4-magnum-manual.pdf