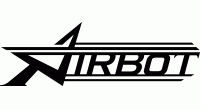 Airbot Ori32 BLHeli32 25A 4-in-1 ESC
Check out all of our Airbot Products!
The Ori32 is a 4-in-1 25A ESC with 20×20 mounting holes. This tiny ESC comes equipped with serious power, supporting Dshot 1200 and BLHeli32 firmware. Solder pads are large, but the size and weight are small, only weighing 7.9g!
Works perfectly with the Omnibus F4 Nano FC and 2-3″ quads, or a larger quad with 20×20 mounting support.
Features
32bit ESC with BLHELI32 firmware
Supports 3-4S Lipo input
4PWM input
Voltage output (VBAT)
NO BEC
Supports Oneshot / Multishot / Dshot PWM
Mount holes 20x20mm
Supports damped light

* External capacitors needed

Includes