PandaRC VT5801 V2 600mW 5.8GHz Switchable 48ch
Check out all of our PandaRC Products
Features:
1. The output power is stable, and the far transmission distance: is≥0.5km@25mW, ≥1km@200mW, ≥2km@600mW (Original antenna).
2. Transmit power 5 gear switch: 25mW/ 100mW/ 200mW/ 400mW/ 600mW.
3. Output 48 frequency points, and has E group 8 race frequency at the same time using each other without interference.
4. Frequency lock fast, boot does not interfere with companions.
5. Built-in output power self-check function.
6. Full format video format: NTSC /PAL.
7. Wide input voltage range. low power consumption: 7V~24V, +12V/ 260mA@600mW.
8. Small volume: 20mm×31mm×9mm.
9. Lightweight: ≤9g (Does not contain antenna).
Connecter: MMCX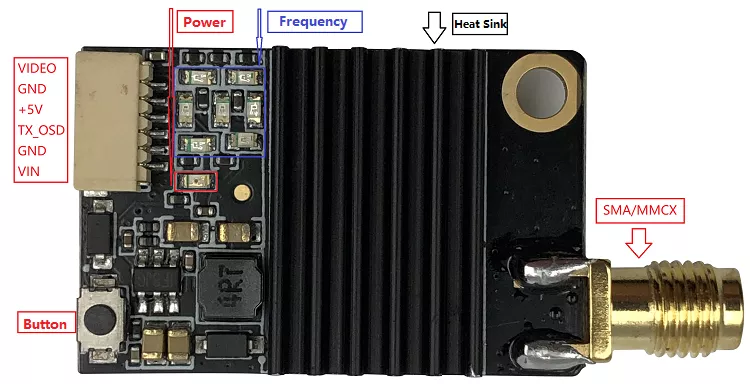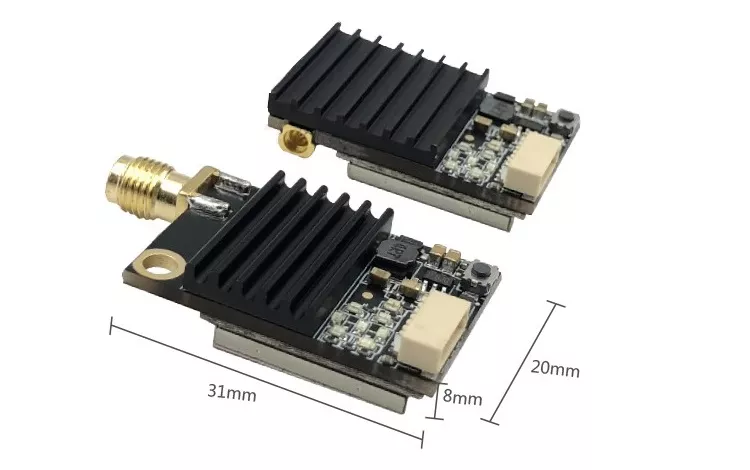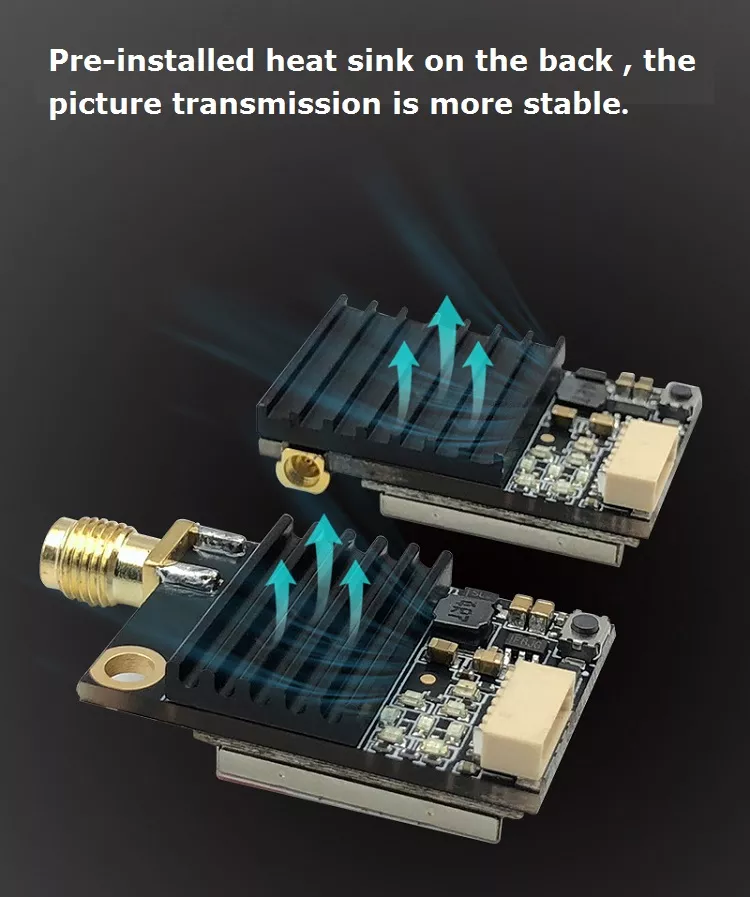 Frequency and power control methods:
1. Supported by OSD to adjust the frequency.
2. Key control: 1). Frequency adjustment: short press once, change the number of channels CH (CH1-CH8). 2). Frequency group selection: long press the button for 2 seconds, and then shot press to change the frequency group FR (A, B, E, F, R, L). 3). Button power control: long press the button for 10 seconds, and then short press to change the power level (25mw/ 100mw/ 200mw/ 400mW/ 600mW.). The LED is shown as shown in the following figure.

3. Power indication: indicated by red LED light. (For details, see the following figure).
Power Indication Light

25mW
100mW
200mW
400mW
600mW
0mW/ Fault
Flicker 1 down 3S
Flicker 2 down 3S
Flicker 3 down 3S
Flicker 4 down 3S
Flicker 5 down 3S
Always light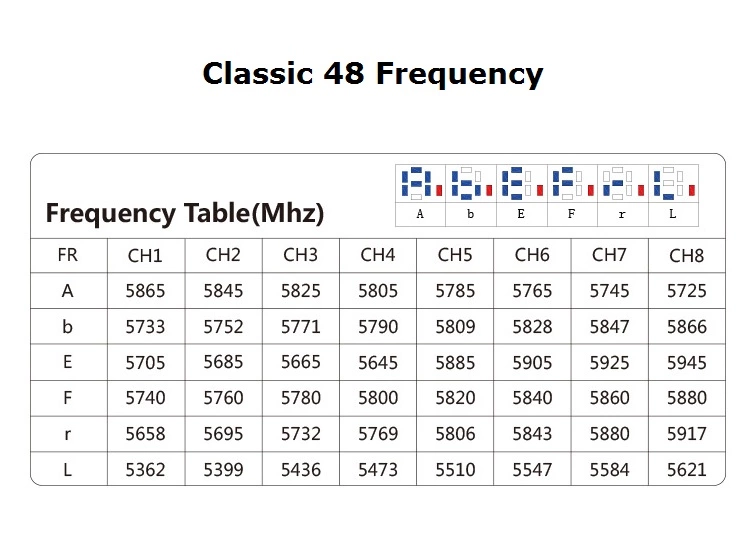 Specifications:
| | |
| --- | --- |
| Model Number | VT5801-V2 |
| Output Power | 25mW/ 100mW/ 200mW/ 400mW/ 600mW |
| Working Frequency | 5.8GHZ 48CH |
| Input Voltage | 7V-24V |
| Weight | ≤8.6g |
| Dimension | 20mm*31mm*8mm |