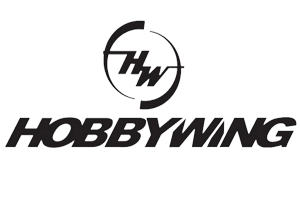 Hobbywing XRotor Nano Combo – F4 Flight Controller & 20A 4-in-1 ESC
Check out all of our HobbyWing Products!
This is the Hobbywing XRotor Nano-Micro 4-in-1 ESC and Flight Controller Combo.
Features
Flight Controller
STM32 F405 MCU allows the FC to run the PID loop time and gyro with a higher frequency.
SPI Sensor MPU6000 includes an accelerometer and a gyro.
The onboard OSD microchip which supports the DMA mode allows users to adjust its parameters via the Betaflight software. (Note: the OSD is controlled by the F4 MCU.)
The FC which supports Betaflight firmware & allows parameter adjustment via Betaflight software is more applicable to the FPV race.
TF-card which can record and save more flight/black box data allows users to adjust the setup of their aircraft easily.
Compatible with various receivers like SBUS, SUMH, SUMD, SPEKTRUM1024/2048, XBUS, PPM and etc.
A LED strip signal output port allows users to adjust the color & flash mode of the LED strip via the FC.
Volt/Amp monitoring port allows users to check the battery voltage ( VBAT+ port ) and current (CRT port) (an extra current meter is needed).
The Buzzer output port allows users to connect external buzzer(s) to the FC for warning or informing the flight status of the aircraft.
A Micro USB port allows users to connect the FC to a PC to flash the firmware and adjust parameters)
4-in1 ESC
Compact design for easy installation and neat wiring.
Amp/Volt monitoring port allows the flight controller to monitor the voltage & amperage in real time (on condition that the FC supports the function).
EMF8BB2 chip with an operating frequency of 48MHz for great performance.
BLHeli-S open source program supports firmware updates or ESC programming via throttle signal wire and all the functions of BLHeli-S.
Damped light mode for a more rapid motor response.
Regular PWM throttle mode, OneShot125 throttle mode, OneShot42 throttle mode, and MultiShot throttle mode are supported.
Dshot150/300/600 digital throttle mode is supported.
ESC supports a throttle signal of up to 621Hz in regular throttle mode and is compatible with various flight controllers.
Specifications
Flight Controller
Model: Nano F4 Flight Controller F4
Application FPVs with 130 Diagonal Wheelbase or below
FC Programming supported: ProgrammingBetaflight/Cleanflight-configurator
Compatible with (Modes) PWM, Oneshot125, Oneshot42, Multishot, Dshot150, Dshot300, Dshot600, Dshot1200, Proshot1000
Compatible with (Transmitters): PPM, Spektrum, SBUS, SUMD, SUMH, XBUS, IBUS, JETIEXBUS, CRSF, SRXL
OSD: Built-in
Voltage Monitoring: Supported
Current Monitoring: Supported
External Buzzer: Supported
LED Control: Supported
BEC: 5V @ 1.5A
USB Port: Micro USB
Size/ weight: 27x27mm / 3.3g
Mounting pattern: 20x20mm
4-in-1 ESC
Model: XRotor Nano 20A 4in1 BLHeli-S DShot600
Application: FPVs with 130-280mm Diagonal Wheelbase
LiPo Power input: 2S-4S
Cont.Current: 20Ax4
BEC Output: NO
Input wires: 16AWG-85mm* (Red/Black)
Output Wire: No wires but solder tabs
Connectors: (In/Out) XT60 (w/ Wires Soldered on) /no
Weight / Size: 6g / 32×31.9×5.8mm
Firmware: BLHeli-S A-H-50 16.5
Throttle Calibration: Supported
ESC Programming: Stick Programming, BLHeliSuite
DEO: Supported
OneShot Mode: Supported
Timing: Supported
Motor Rotation: Supported
Includes
1x XRotor Nano F4 Flight Controller
1x XRotor 20A 4-in-1 ESC
1x FC Cable
1x 3pin Cable
2x Wire Leads
4x Anti-vibration Standoffs and Rubber Grommets
Downloads
Downloads and setup information can be found here