FETtec High Performance DShot 2400 4in1 45a v1.2 ESC
Check Out The 35Amp Version <—-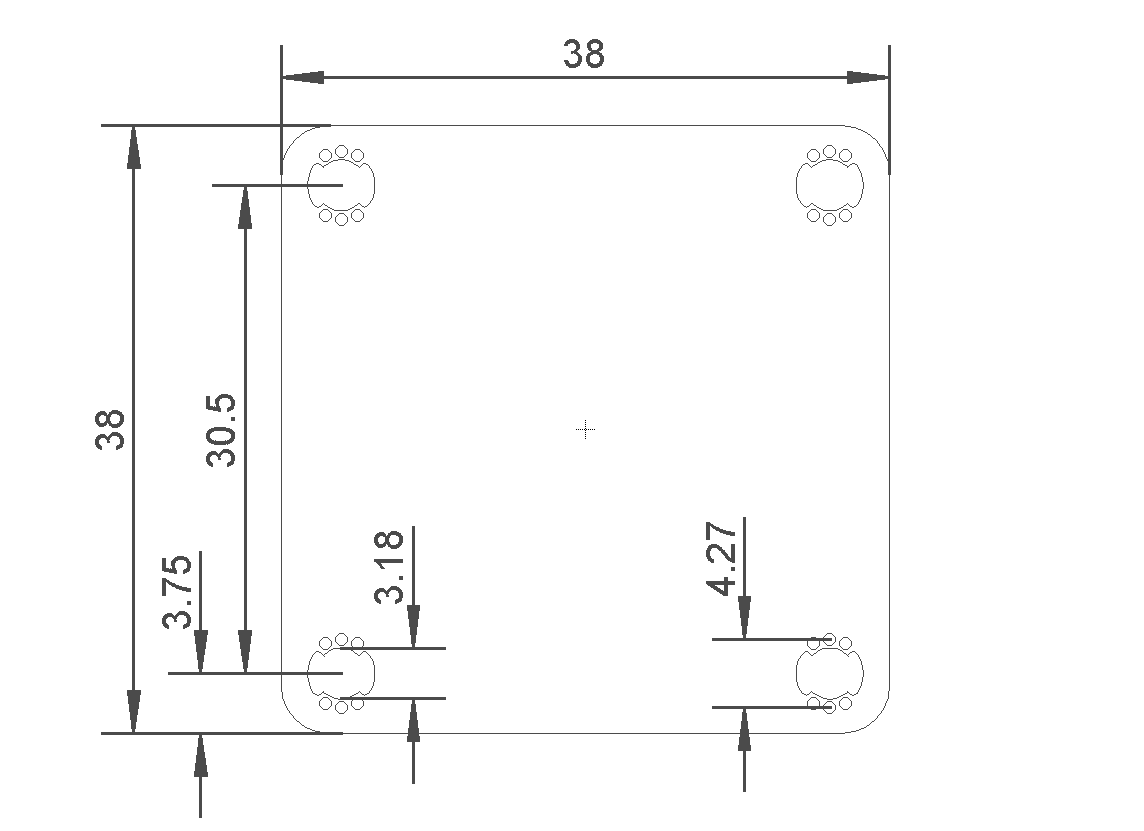 FETtec ESC 4in1 high performance DShot 2400 ESC's with full sine wave control. The most powerful and reliable 4in1 esc for the Fettec FC and Kiss FC. They've put a lot of modern engineering design into their ESCs, including software made from the ground up for their FPV hardware.
Specifications

Active current limiting @ 45A
Input voltage: 3S-6S
High quality 40V MOSFETs
STM32G071 @ 64MHz
128 kHz motor PWM
Full sine wave control
Solder points for up to 5 additional capacitors
KISS FC Passthrough
Betaflight pass-through (available from 4.1)
Automatic input signal detection:

Dshot 300-2400
PWM
OneShot42 / 125
OneWire BUS with up to 8kHz looptime (one cable for all motor signals and telemetry)
in development: Crossfire, SBUS

New FETtec Firmware
FETtec Configurator for updated, configuration and telemetry. Standalone for MacOS, Windows 32 & 64 bit and Chrome Plugin
Dimensions: 38mm x 38mm
Mounting hole: 30.5 mm x 30.5 mm, M3 breakable for M4
When combined with the FETtec Spike Absorber, you can try to prevent this ESC from high voltage spikes that can damage your electronics.
Includes
1x FETtec 45A 30×30 4in1 ESC
1x Capacitor 50V, ESC < 1ohm (477CKE050M)
1x JST-SH 8 Pin Cable