Gemfan Flash 5149 Propeller Clear Red (Set of 4)
The new Gemfan Flash Series in a 5.1 size prop for that extra .1 of grab. The low end thrust of this prop is phenomenal. Pitched at 49 makes it a very aggressive prop but not to much to lose control. This is a real racing propeller. Don't be last one crossing the finish line because you were short that .1 !!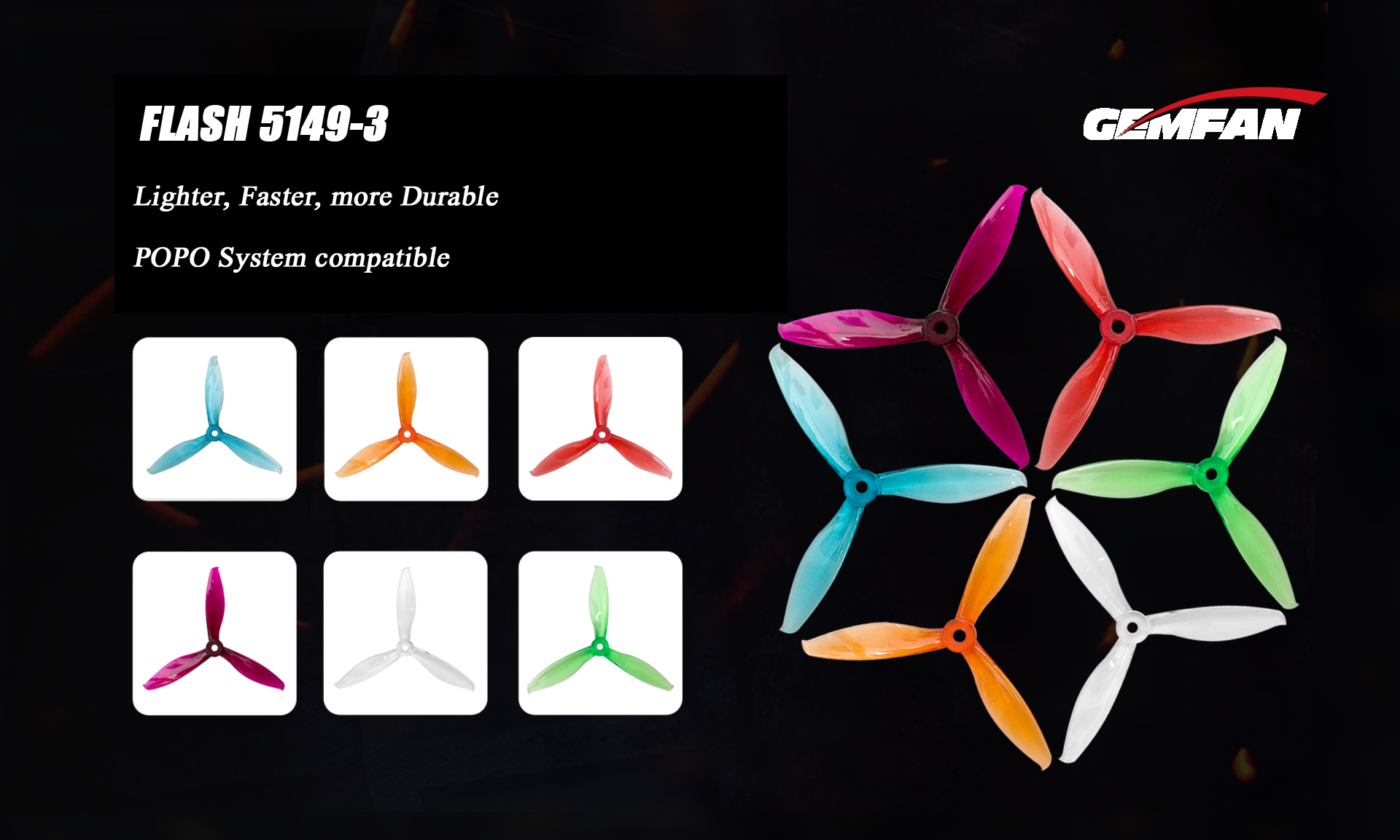 These Gemfans are extra light, and most likely will be your go to prop if it isn't already. It is POPO compatible but by no means can you not put it on any motor! Just a huge plus if your running POPO. The flared tip bites the air as this prop thrusts towards victory.
Specifications
Size: 5.1″
Pitch: 4.9″
Material: PC
Blades: 3
Weight: 4.65g
Mounting hole: 5mm
Center Hub Thickness: 7mm
POPO Compatible: Yes
Includes
2x CW 5149 Propellers
2x CCW 5149 Propellers