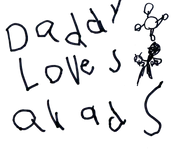 DLQFPV Asbo X 3″ Freestyle/Racing Frame (Pick your Canopy)
Check out all of DLQFPVs Products!
MambaFPV has been flying DLQFPV and 8bit Micro frames for the last two years. He came to DLQFPV with a special request. He wanted to take the 8bit nebula he loved so much but give it a Mambafpv twist. DLQFPV ended up with a tank, that is cut from 6mm 3k Carbon Fiber. Along with Custom TPU Canopy and TPU arm guards, this frame is a beast. Supports 25×25 (whoop style) AIO FC.
The frame has been updated to be even more durable with some modifications made to widen the arms at the base. DLQFPV also went with a 1mm Mamba inlay on each side. All frames carry a one-year warranty as long as your build is within the frame specs.
MambaFPV Spec Build (Analog Canopy):
FC: Diatone Mamba F411 25A BLHeli_S 2-4S AIO Flight Controller
Motors: XING 1204 4500kv FPV Micro Motor
FPV Camera: RunCam Nano Race
VTX: TBS unify nano with linear whip antenna
RX: CRSF nano
Props: HQ3x3x3
All ASBO X frames come with the following
6mm 3K carbon frame
12 M2 8mm motor mount screws
4 M2 25mm FC and Canopy mounting screws
4 TPU Arm guards and 1 Canopy (Analog or Vista compatible)
ASBO X has a 1-year warranty. If you break this tank DLQFPV will replace it for free.
TPU Replacement Parts: 
**Warranty will be done through DLQFPV.com**