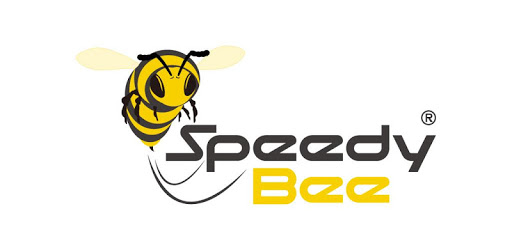 SpeedyBee F745 35A BLS 25.5×25.5 AIO Flight Controller
Check out all of our SpeedyBee Products!
**This is an AIO board (All-in-one) if you're interested in a SpeedyBee Stack, consider the SpeedyBee F7 V3 BL32 50A stack.
Important Note:
Make sure the AIO's slightly bigger size can fit your own quad! The size of this AIO is 36.5(L)*36.5(W)*7.0(H)mm.
We suggest you use this AIO on your 3.5″ to 5″ cinewhoops/long-range or lightweight quads. For quads below 3.5″,
you should carefully check if your quad has enough room for this AIO.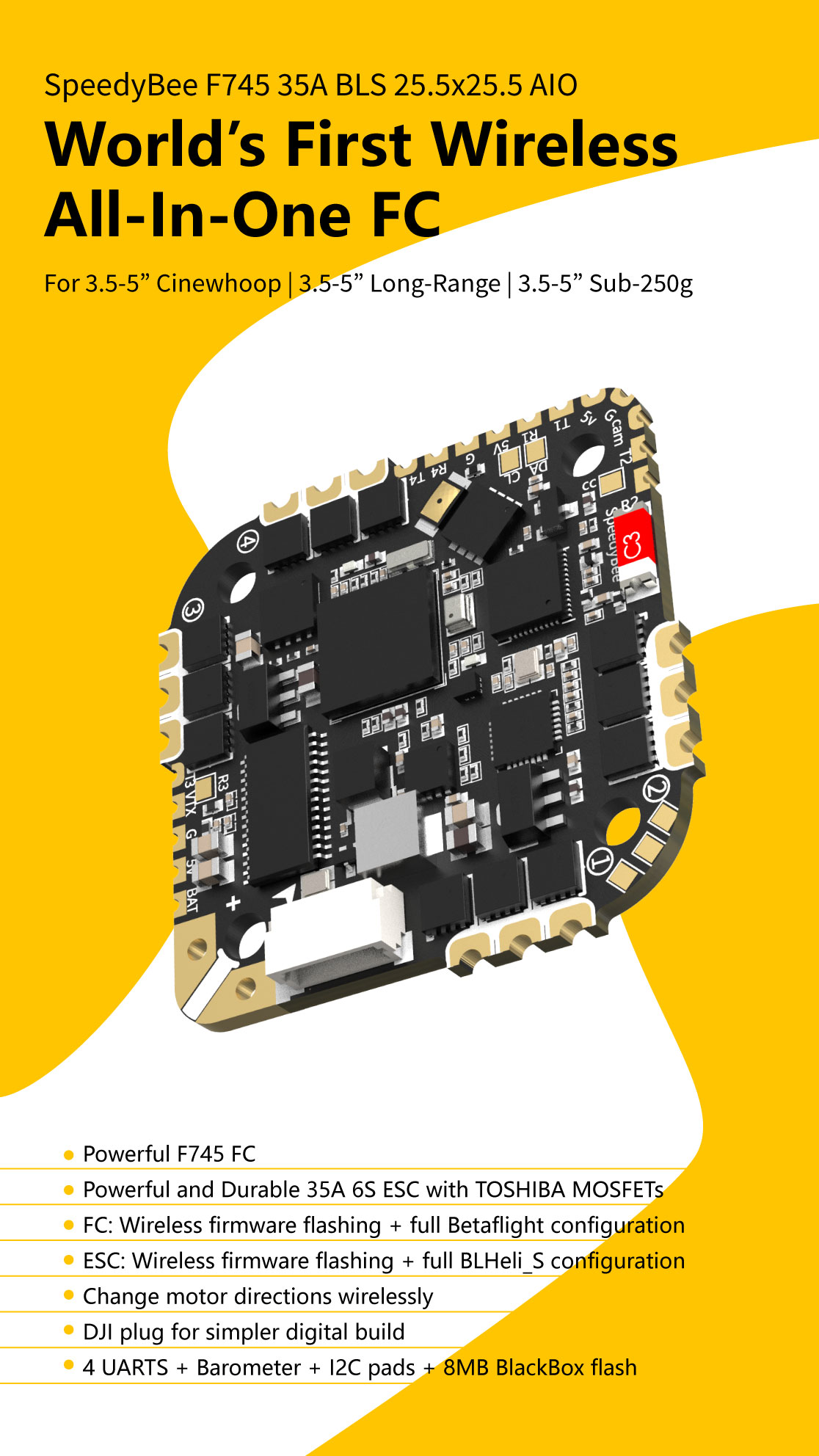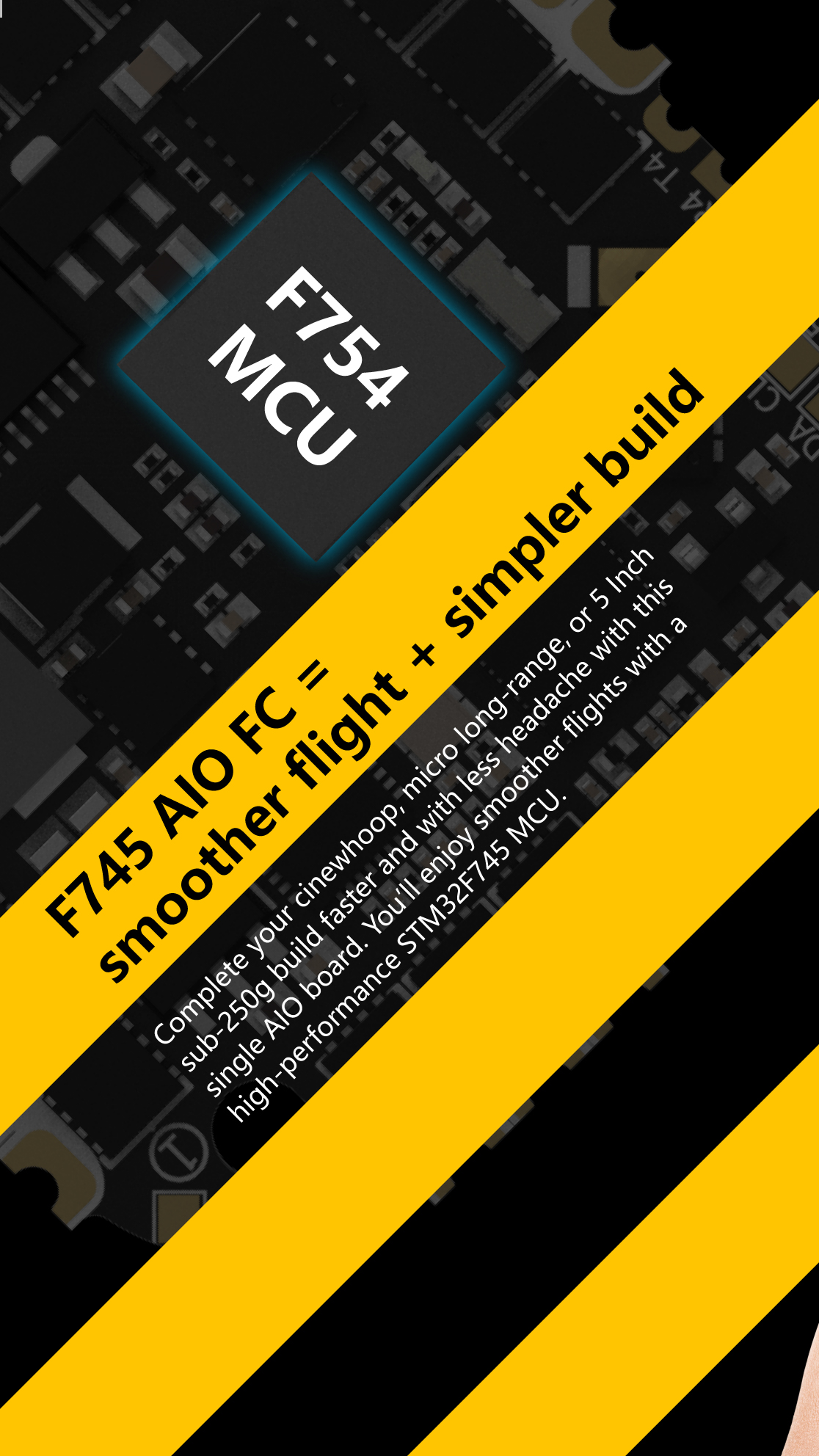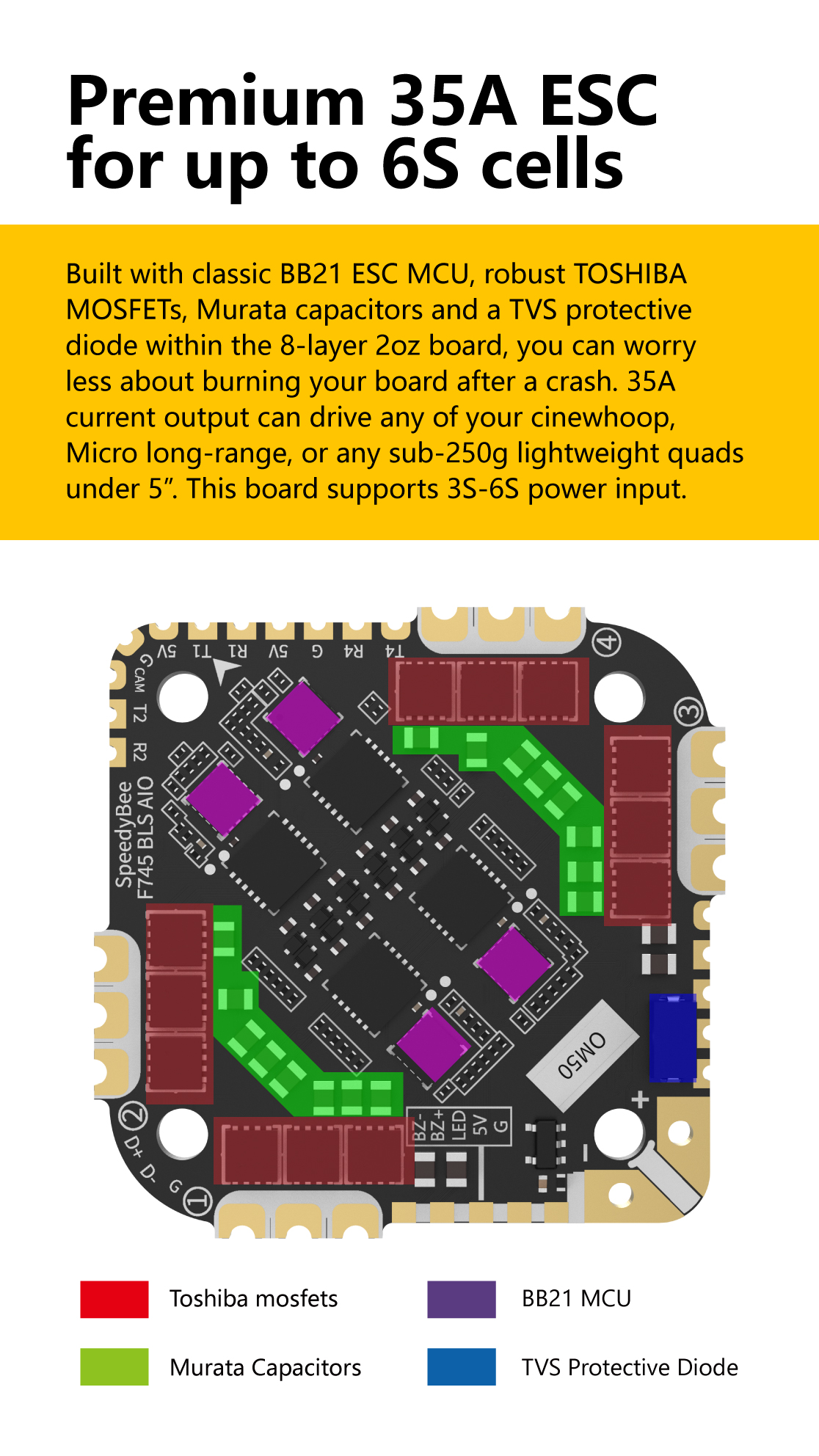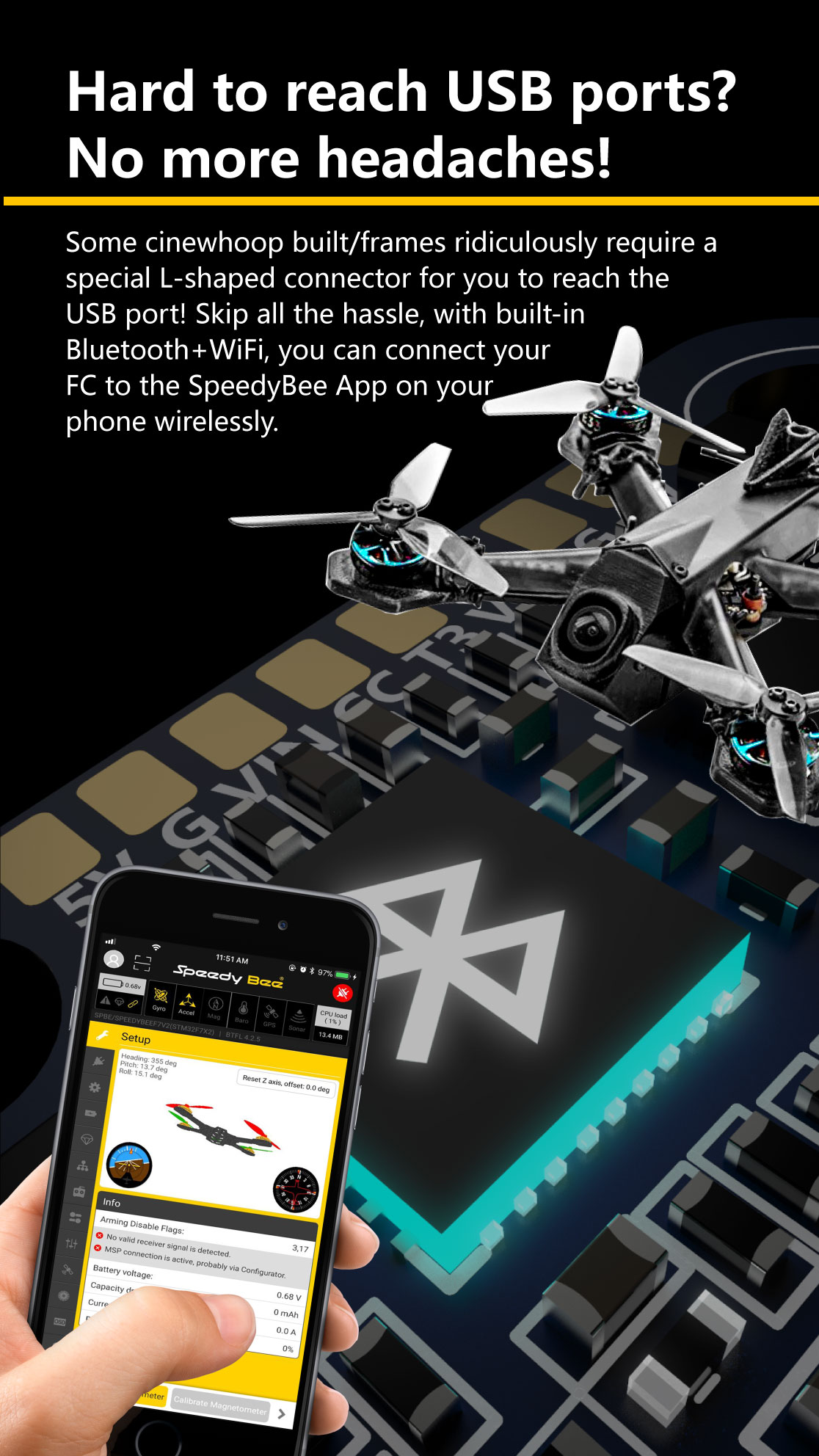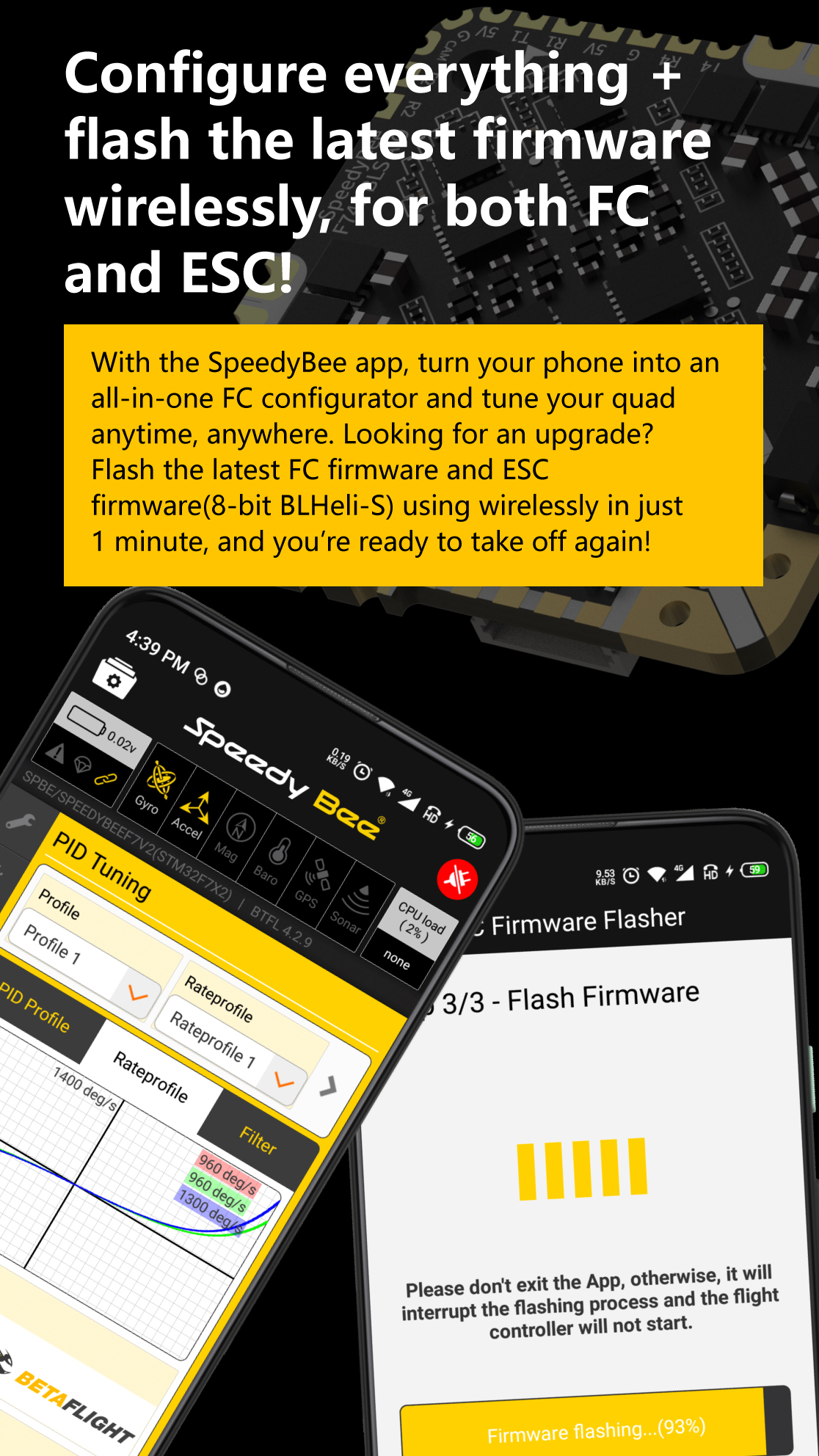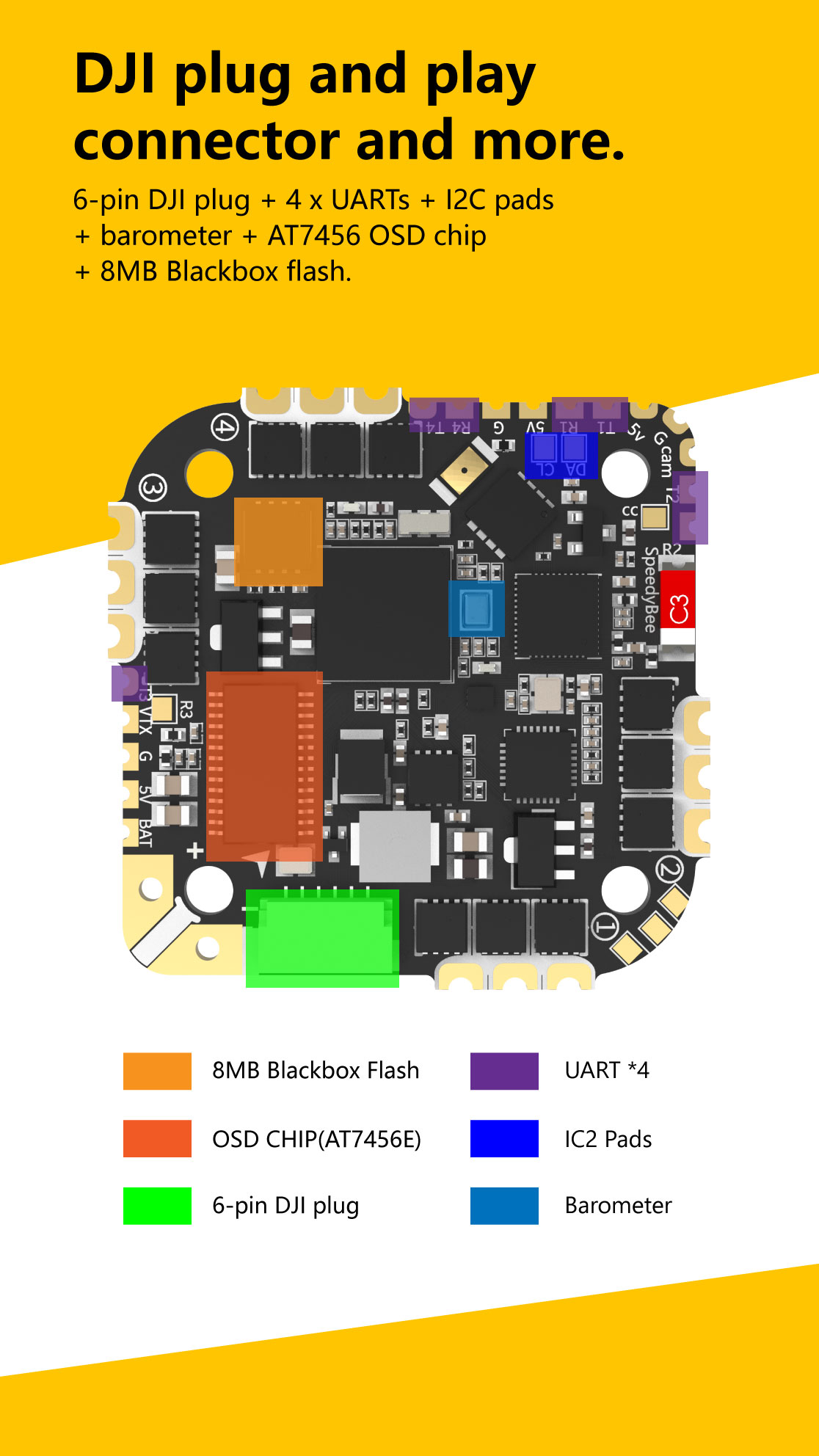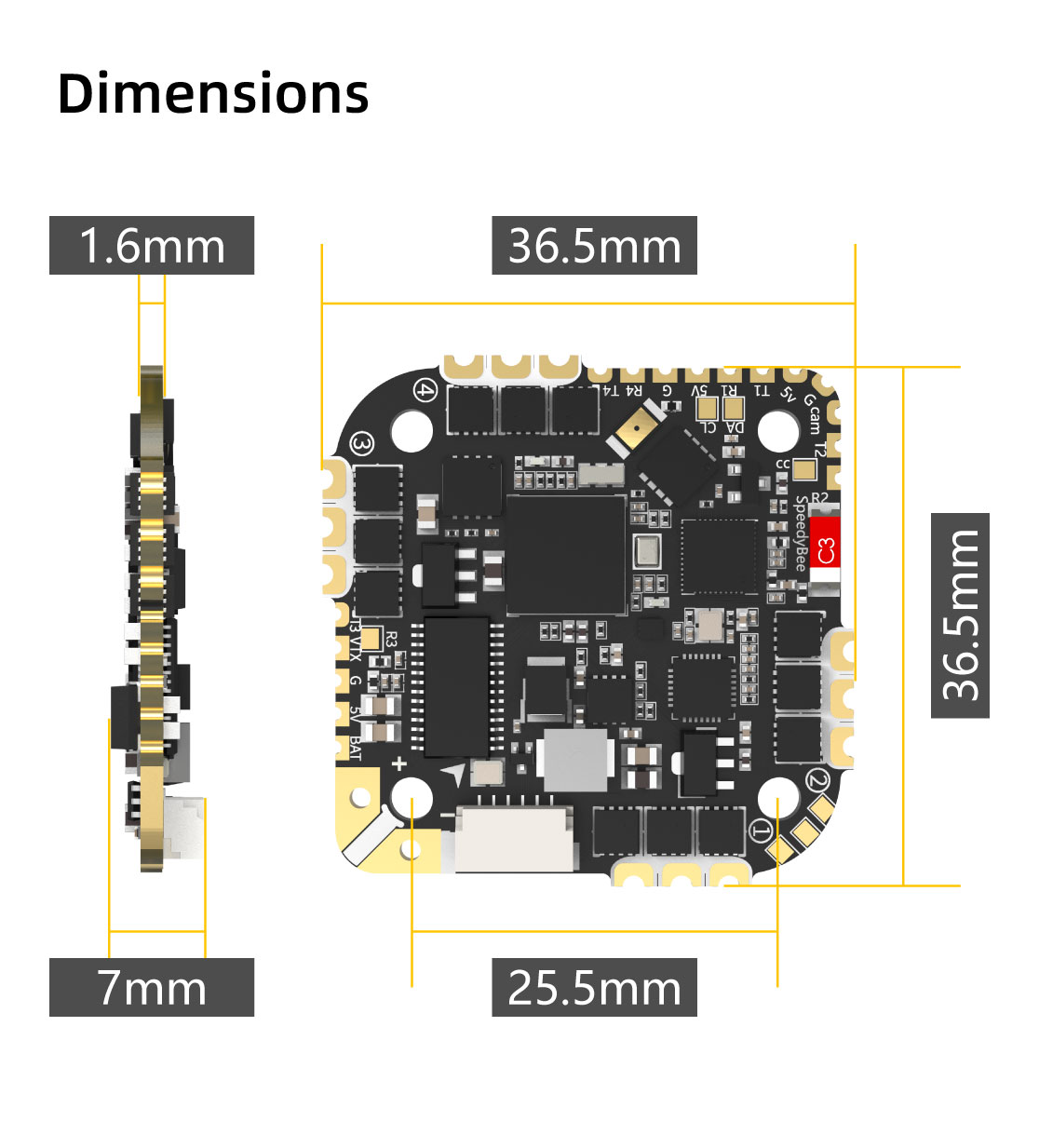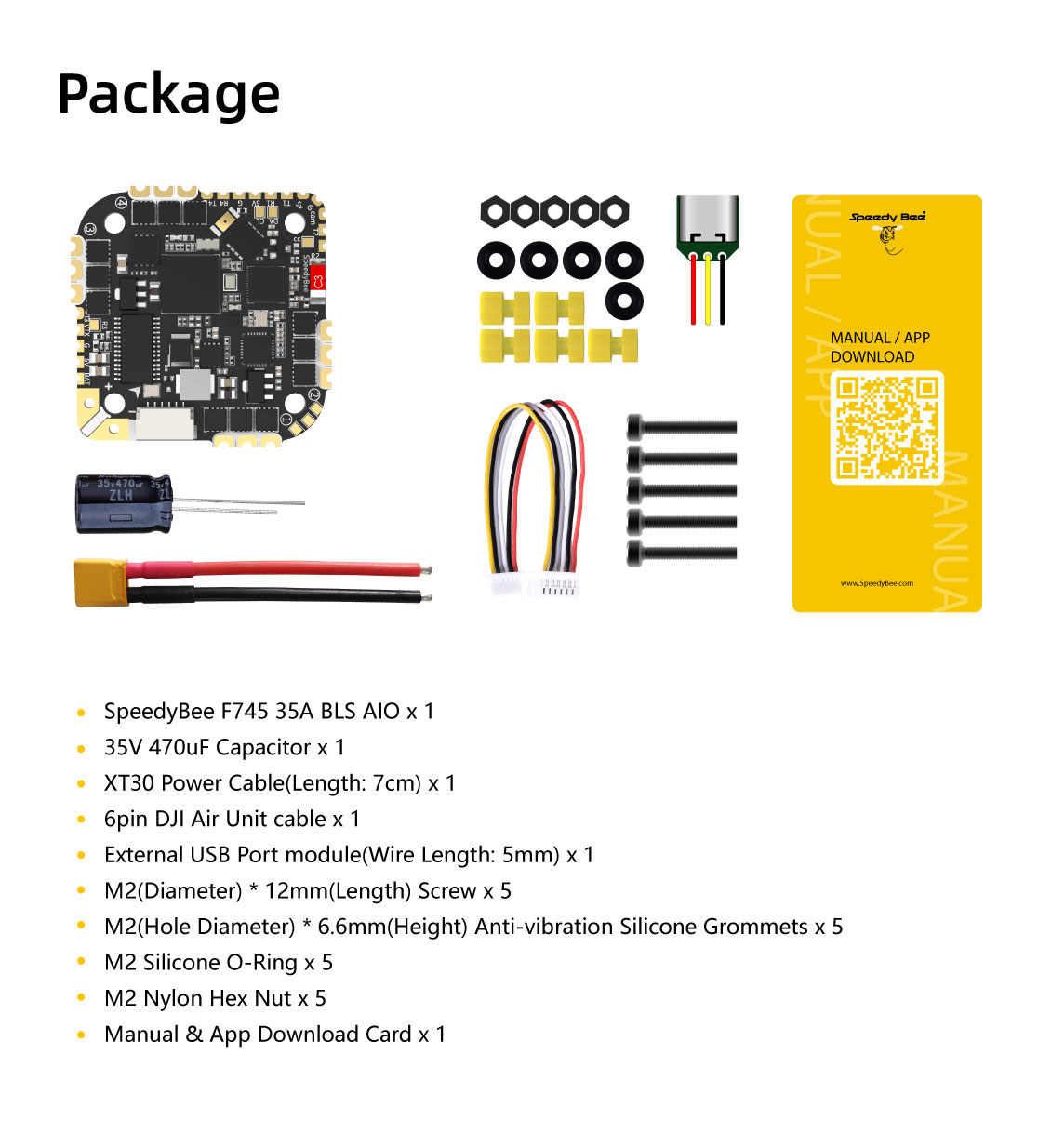 Overview
Product Name
SpeedyBee F745 35A BLS AIO
Power Input
3S – 6S Lipo
Mounting
25.5 x 25.5mm, 3mm hole diameter
Dimension
36.5mm(L) x 36.5mm(W) x 7mm(H), recommended for quads at 3.5″ or above
Weight
10.1g
FC
MCU
STM32F745
IMU(Gyro)
MPU6000
USB Connection
Need to solder a USB TYPE-C module to D+,D-,GND pads.
Barometer
BMP280
OSD
Supported
BLE Bluetooth
Supported. Used for parameter configuration
Flash FC Firmware Wirelessly
Supported
Download/Analyze Blackbox
Supported
DJI Air Unit 6-pin Connector
Built-in.
Flash(for BlackBox)
8MB
Current Sensor
Supported. Scale=256
BetaFlight Camera Control Pad
Yes(CC pad)
5V Output
4 groups of 5V output. The total current load is 2.5A.
9V Output
None
3.3V Output
Supported. Up to 500mA current load.
ESC Signal Pads
M1 – M4
UART
Full UART * 4(UART1, UART2, UART3,UART4)
ESC Telemetry UART
None
I2C
Supported.
LED Pad
Used for WS2812 LED
Buzzer
BZ+ and BZ- pad used for 5V Buzzer
BOOT Button
Used to enter DFU mode
RSSI Input
Not supported
SmartPort
Use any TX pad of UART for the SmartPort feature.
Supported Flight Controller
BetaFlight(Default)
Firmware Target Name
SPEEDYBEE F745AIO
ESC
Power Input
3-6S LiPo
Continuous Current
35A * 4
Burst Current
45A(5S)
ESC Protocol
DSHOT300/600
Power Output
VBAT
Current Sensor
Supported(Sacle=256)
Firmware
BLHeli_S JH40
Manual

Manual(EN)