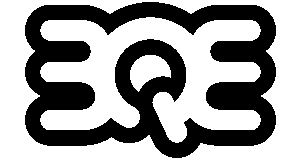 CORONITA 3″ – Pick Your Color
Designed for toothpick-style AIO flight controllers and nano FPV cameras, the Coronita is a lightened, modernized remix of our OG Corona frame. You can use the Coronita as a Stretch X or Wide X, on 2.5″ or 3″ props. Stealthy, quiet, and as light as possible, this little racer is perfect for garage races and micro-courses.
Only 8g carbon weight
Designed for toothpick style flight controllers with 25.5mm to 26.5mm patterns
Also has 20×20 and 16×16 stack positions
3.2mm matte twill carbon fiber plates
Sized for up to 3″ Props
m2 on ø9 1106 motor pattern
No 3D printing is needed, comes with what you need
TPU Camera Pod fits Nano size cameras only
Includes 20mm M2 steel hardware
TPU spacer set for easy, clean stacks
Looking to go Digital? Droneco has some sick Pickpocket canopies for Caddx Vista, and almost any other canopy for Toothpick AIO mounting will work with this frame.
DESCRIPTION
Package includes:
Carbon fiber frame plate
TPU Nano Camera Pod
TPU Multi-spacer set
TPU Battery spacer
Steel m2 hardware set (4 x 20mm + 2 x 4mm)
Pivot hardware set (2 x 8mm + 1 x 10mm alum standoff)
Sticker