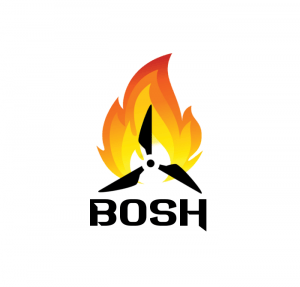 Bosh Fast Lane 2206 2300Kv Brushless FPV Racing Motor
If you're not running Bosh…Get out of the fast lane!
The bell is removable with an M2 shaft screw with a 2mm hex head to prevent stripping. Compared to a c-clip, this shaft screw allows for easy cleaning, and maintenance. Another element intended to enhance solidness is the utilization of multi-strand windings on the stator. Multi-strand windings are less acceptable to breakage in case of an unpleasant accident where the arm is broken and the engine wires get pulled. This will enhance your odds of having the capacity to reuse the stator regardless of whether the bell is harmed.
SPECIFICATIONS
Stator diameter: 22 mm
Stator height: 6 mm
Kv: 2300
Shaft size: M5
Input Voltage: 3-6S
Weight: 30g
Resistance: 46mΩ
Motor Size: ¢27.7x18mm
INCLUDES
1x Bosh Fast Lane 2300kv
1x M5 Nylock Propeller Nut
4x M3 Mounting Screws