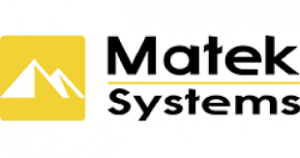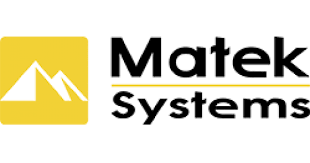 Matek AP_Periph DroneCAN Magnetometer RM3100
The Matek AP_Periph DroneCAN Magnetometer RM3100, designated as CAN-L4-3100, is a top-grade magnetic sensor module for drones. It's based on the precise RM3100 sensor and incorporates ArduPilot firmware, providing high resolution and wide temperature stability in flight. With low power draw and immunity to signal noise, it's an ideal choice for enhancing the navigational capabilities of UAVs.
Check out all of our Matek Products!
CAN-L4-3100 is a professional grade CAN Magnetometer based on RM3100 & ArduPilot AP_Periph firmware.
RM3100 sensor technology provides high resolution, low power consumption, large signal noise immunity, a large dynamic range, and high sampling rates. Measurements are stable over temperature and inherently free from offset drift.
Specifications
PNI RM3100 Geomagnetic Sensor
CAN node MCU: STM32L431xC, 256KB Flash
Interface

CAN, DroneCAN Protocol
UART2, MSP output (MatekL431-Periph fw)
UART3, for external GNSS module
ST debug, SWCLK & SWDIO
LED

Blue, Fast blinking,  Booting
Blue, Slow blinking, working
Red, 3.3V indicator
Power supply for CAN-L4-3100 board : 4.5~5.5V  @5V pad/pin
Power consumption: 22mA

Operating Temperatures: -40~85 °C
Firmware

ArduPilot AP_Periph: MatekL431-GPS  or MatekL431-Periph
Update via DroneCAN GUI Tool or Mission Planner (AP_Periph.bin)
Update via STLink (AP_Periph_with_bl.hex)
Parameters

CAN_P1_DRIVER = 1 if attached to CAN bus1 port or CAN_P2_DRIVER = 1 if attached to CAN bus2 port
COMPASS_AUTODEC  = 1
Packing
1x CAN-L4-3100 board
1x JST-GH-4P to JST-GH-4P 20cm silicon wire
Tips
CAN-L4-3100 is pre-installed with "MatekL431-GPS" firmware.
MSP feature is disabled in "MatekL431-GPS".   If you want to use MSP feature,  reflash it with "MatekL431-Periph" firmware(AP_Periph_with_bl.hex) over SWC/SWD pads via ST-LINK.
Put magnetometer far from power lines/ESC/motors/iron based material. >=10cm
2 ears for mounting can be cut off if you don't need it.
If the CAN wires are too long, bridge the "120R" jumper.