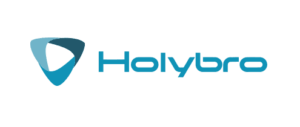 Holybro Kakute F7 Mini V3 + Tekko32 F3 Mini 45A 4-in-1 ESC Combo
Check out our entire HolyBro line of products.
The Mini Kakute F7 V3 Combo by Holybro comes with the Kakute F7 Mini V3, and the Tekko32 F3 45A 4-in-1 Mini ESC. Holybro is saving you time and guesswork by making this powerful stack that will give you max performance!
Specifications
Kakute F7 mini V3
Specifications
MCU: STM32F722RET6 32-bit processor,216MHz, 256Kbytes RAM, 512Kbytes Flash
IMU: MPU6000 (SPI)
Barometer: BMP280
USB VCP Driver (all UARTs usable simultaneously; USB does not take up a UART)
5hardware UARTS (UART1,2,3,4,6)
Supports serial receivers (SBUS, iBus, Spektrum, Crossfire) only. PPM and PWM receivers are not supported.
Onboard 16Mbytes for Blackbox logging
5V Power Out: 1.0A max
3.3V Power Out: 0.2A max
Dimensions: 30x30mm
Mounting Holes: Standard 20mm square to the center of holes
Weight: 4g
Pinout Diagram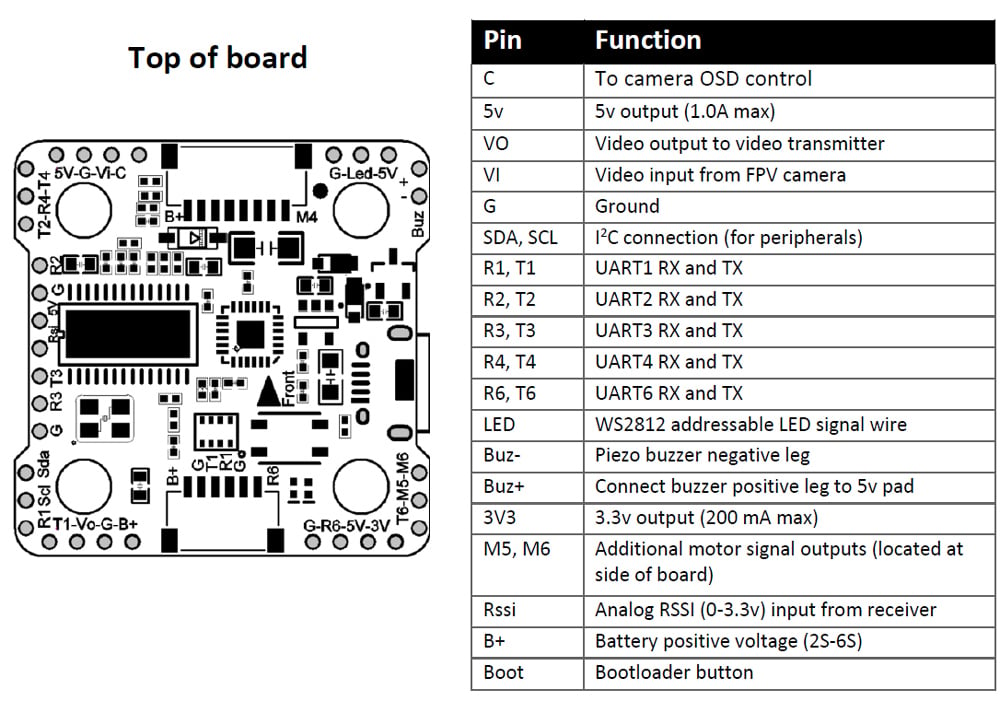 Tekko32 F3 4in1 mini ESC(45A)
The latest Tekko32 F3 4in1 mini ESC has got some improvements on its performance
The PCB design uses a design in which the drive circuit and the control circuit are separated. This design broadens the overcurrent capability of the drive circuit, and at the same time reduces the electrical interference to the control circuit.
BLHELI32 / F3 MCU/4x 45A
The New BLHELI32 ESC adapted the F3 MCU, which will provide a smoother control and faster response speed,
4x 45A F3 BLHELI32 ESC in 20×20 standard.
Specifications
F3 MCU, double the speed of F051
32bit ESC with BLHELI32 firmware
Supports 3-6S Lipo input
Default PWM output 96K
The amperage meter scale ratio has been adjusted to 185.
PWM input, TLM supported
Voltage output (VBAT)
NO output BEC
Supports Oneshot / Multishot / Dshot PWM
Supports damped light
Ext. cap needed for 6s (1000uf 35v for 6s usage.)
Mounting holes: 20x20mm(M3)
Size:32 x 38 mm
Weight: 8g
PIN MAP

Includes
Kakute F7 mini V3 STACK *1
Electrolytic capacito: 1000uF 35v *1
8pin to 8pin 1mm pitch 65mm cable *1
8pin to 8pin 1mm pitch 25mm cable *1
JST SH 6pin 150mm cable*1 ( The cable that goes to the CADDX Vista Air Unit is included.)
JST GHR 8pin to JST GHR 6pin 80mm cable*1 ( The cable that goes to the DJI Air Unit is included.)
JST GHR 8pin to JST GHR 6pin 150mm cable*1 ( The cable that goes to the DJI Air Unit is included.)
Manuals
Some Tips