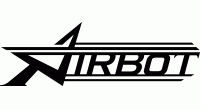 Airbot OMNIBUS F4 Pro V3
An upgraded version of the OMNIBUS F4, the OMNIBUS F4 Pro adds SD card support, has a 5v3A BEC, an onboard LC filter for your Camera and VTX,  and a built-in current sensor for a high integration frame. If you're upgrading from the F3 Pro, that means with the new processor you'll be able to rock out with its faster loop times.
Bring your quad flying to the next level with this great flight controller.
Features:
SPI Gyro MPU6000
On-Board OSD (controllered by Betaflight, FC over SPI bus)
MicroSD Blackbox
Baro (BMP280)
F4 Processor (F405)
5v3a SBEC
Built-in Current Sensor
On-Board Video Filter (only can supply 5V to VTX and Camera)