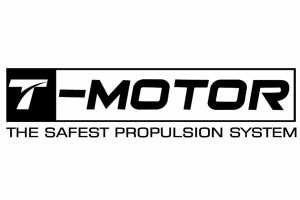 T-Motor Falcon 15 HD Version Micro Racing Quadcopter – PNP
Check out all of our T-motor products, and all of our 5″ propellers!
*Please note this is the HD Version, Has built-in Caddx Turtle V2 for Full HD Recording. This upgraded model also has F4 Flight Controller
Falcon 15 – Engineered Insanity.
Engineered for intense racing speed, the Falcon 15 racing drone is the perfect craft for beginners and experts alike, optimized for close confined racing, both indoors and out. Ultralight and incredibly strong, the Falcon 15 is ready & waiting to be pushed to the extreme, allowing you to elevate your horizons with micro-racing madness.
Sophisticated in design with an aggressive aerodynamic profile, the Falcon 15 is purpose-built for epic racing capability, featuring cutting-edge customization to personalize your flight. Paired with feature-rich electronics with future-proof expansion, the Falcon 15 is ready to race, beginner or pro alike.
Step into the Falcon 15 – the ultimate micro racing drone experience.
Compact, Light Weight & Ultra Strong.
Designed to be flown just about anywhere, the Falcon 15 is easily transported due to its lightweight and compact size. Designed with an ultra-strong outer shell, the Falcon 15 can be raced indoors and out, utilizing sophisticated electronics for the ultimate racing experience.
Fully Programmable LED Colors.
Equipped with a fully programmable ultra bright LED lighting system, the Falcon 15 can be programmed to the color you desire, allowing easy recognition, both day & night.
Customize Your Ride.
Want to set your drone apart from all the rest? With the included transparent shell, you have the complete ability to paint your very own custom color scheme, transforming your Falcon 15 into a unique work of art that is ready for mach level speed.
Durability By Design.
Designed to take the hits and keep on flying, the Falcon 15 features integrated propeller guards that are crash resistant and ready for abuse. Paired with a high strength outer shell, the Falcon 15 is ready and waiting for maximum levels of racing punishment.
Future Proof Functionality.
Engineered with the future in mind, the Falcon 15 has the ability to accept upgraded components, such as high definition camera systems with DVR capability. With added space under the hood, the Falcon 15 can be expanded as your skills progress, allowing even greater levels of racing functionality.
Aerodynamic Design with True Brushless Power.
Purpose built with a highly efficient aerodynamic layout, the outer shell was carefully engineered for optimal levels of low drag performance. Paired with true brushless power, the Falcon 15 is the ultimate micro racing platform that is ready for epic levels of race winning speed.
Ultra Stable with Altitude Hold.
PNP version does NOT come with a battery or receiver.
Specification:
Brand name: T-motor
Item model: FALCON 15 HD
Rotor Base: 95mm (Rotor to Rotor)
Flight Controller: F4 Built-in Barometer
ESC: 15A 4 in 1 / Supports BLHeli-S
Motors: Tmotor F15-6000kV
VTx: 5.8GHz 25~50mW with Smart Audio
Propellers: 1.9″
Features:
1080P HD Camera
Ultra Strong, Light Weight Design
Designed for Beginner or Pro Pilots
Exceptional Levels of Built-In Stability
Full 3D Mode for Advanced Flight Capability
Ultra Compact & Easy to Transport
Fully Programmable LED Lights
Fully Upgradable Camera System
Powerful 50mW Video Transmitter
Flight Times w/ various Lipos (Battery Not Included)
2S 7.4V 450mAh – 3.5 Minute Flight Time
3S 11.1V 450mAh – 4 Minute Flight Time
Required for Flight
(1) 6+ Transmitter
(1) Receiver
(1) LiPo Battery
(1) LiPo Battery Charger
Includes
1x Falcon 15 Drone
1x Manual
1x 3pin pigtail
2x Plastic Case in different colors Green and Red also has extra set of Green Prop Guards