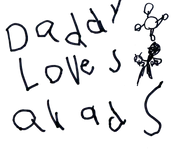 DLQFPV DCJ5 Spare Arms
Check out all of DLQFPVs Products! If you're  buying these arms, make sure to buy the frame too!!
Introducing the ASBO DCJ5, a 5-inch drone tailored for high-speed chases and cinematic freestyle. Crafted with a unique deadcat design, this drone allows you to capture stunning close-up shots without worrying about propellers in the view of your FPV camera. The sturdy frame of the ASBO DCJ5 is designed to weather the intensity of high-speed pursuits, making it a reliable partner whether you're chasing drift cars, monster trucks, or speedboats.
The ASBO DCJ5 embodies agility and focus. It sticks to its mission, during fast-paced chases and high-speed cinematic freestyle ripping, capturing footage that's sure to impress! This frame was inspired by SeaJayeFPV, better known as CJ, one of Team ASBO's leading pilots and biggest supporters. CJ's passion for FPV is reflected in the design and capabilities of the ASBO DCJ5. The ASBO DCJ5 is more than a drone. It's a tribute to the spirit of the chase, ready to elevate your pursuit experiences. Welcome to the adrenaline-filled journey with the ASBO DCJ5.
SeaJayeFPV Spec Build:
● FC and ESC: Mamba H743 w/ 55a 32bit ESC
● Motors: Bosh v2.1 1869kv
● FPV Camera: DJI O3 camera
● VTX: DJI O3 VTx
● RX: ELRS RP3
● Props: Gemfan Sbang 4934