FatShark Attitude V5 FPV Goggle & True-D X Receiver Combo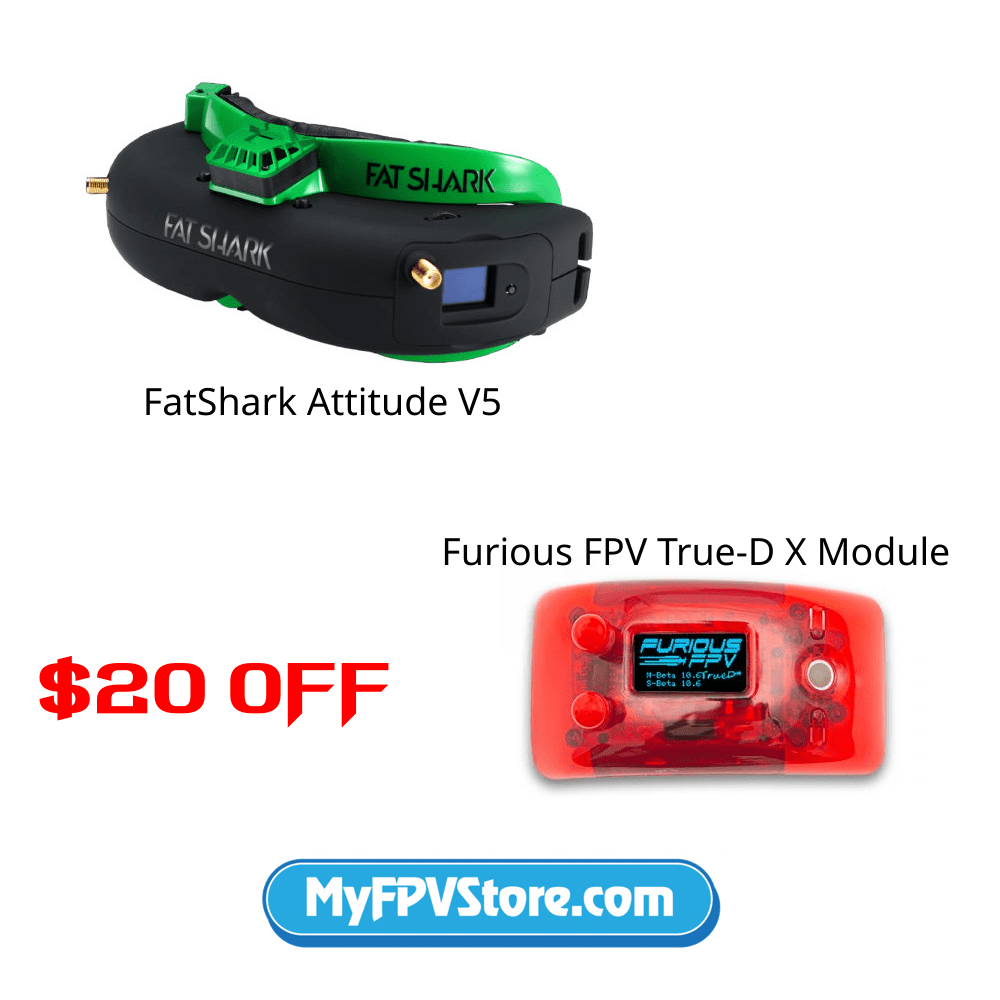 The Attitude V5 headset launched this summer as the feisty little brother to the Dominator HDO. The headset represents a leap forward with the same 30° field of view (FOV) as the Dominator V3, high performance VGA OLED micro-displays and specialty pricing.
Includes:
Attitude V5 OLED Headset
5.8G diversity receiver with OLED display
5.8GHz SpiroNET Circular Polarized antenna
5.8GHz FS RHCP patch antenna
18650 Li-ion Battery Case
Zipper case for carrying
FuriousFPV True-D X Module
The FuriousFPV True-D X Module is a true mainstay of the FPV community, and a perfect addition to these FPV goggles! There is an app from your phone IOS & Android to update firmware change your logo on your screen, bluetooth capabilities, and it has advanced analog video processing, OSD Display, All New Follow Mode, A Lap Timer, Quick Search, Quad Finder.