Brotherhobby Speed Shield V2 2207.5 1750kv Motor
Check out all of our BrotherHobby Products, and all of our 1750kv Motors!
The Brotherhobby Speed Shield V2 2207.5 Motor is your next big step in FPV Racing. The Speed Shield V2 has notably changed the bell from a two-piece design to a single-piece bell. The high-quality single-piece bell increases the overall durability of the motor. The top of the bell also has had a prop grip added to prevent slippage between the propeller and the motor.
All of those changes plus a new color scheme mean the Speed Shield V2 is ready to take your FPV racing experience to the next level!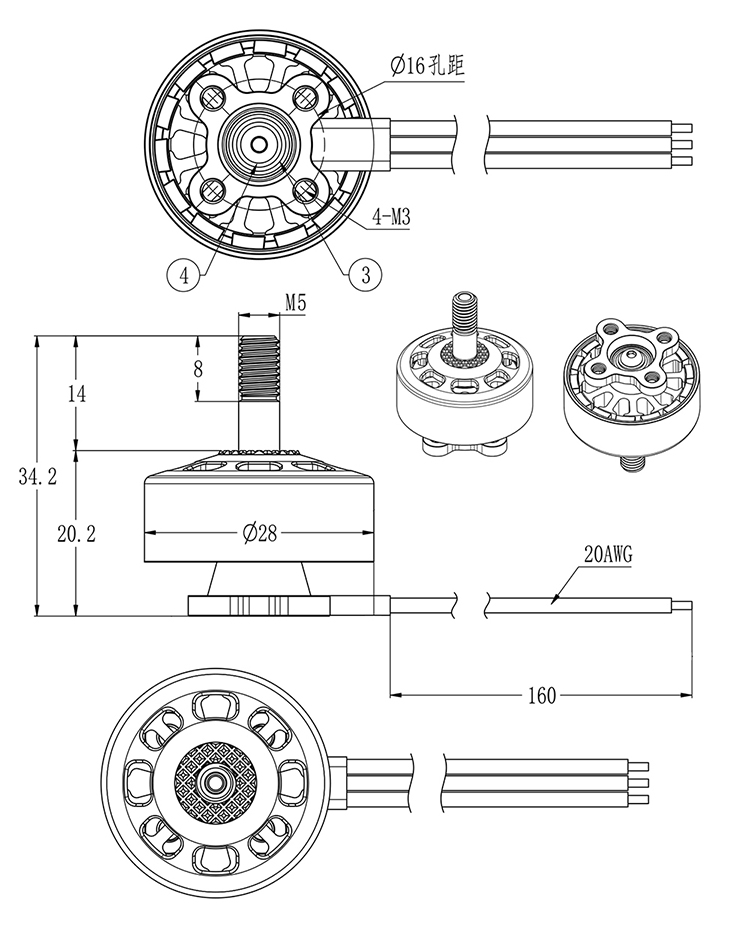 Specifications
KV: 1750
Configuration:12N14P
No.of Cells(Lipo):4-6S
Rotor: N52H arc magnets
Stator:0.15mm Nippon Steel silicon steel
Shaft: Titanium Alloy hollow shaft
Bearings: Japanese NMB 9x4x4mm
Wire AWG:20AWG 16cm length
Bell cap: Al 7075
Base casing: Al 7075
Prop Adapter Shaft Thread: M5
Bolt Pattern: M3 (16X16mm)
Weight: 33g with 16cm SR wires
Includes
1x Brotherhobby Speed Shield 2207.5 1750kv V2 Motor
1x Screw Set
1x Hex Nut