RunCam Split 3 Micro FPV Camera / 1080P 60 FPS HD DVR
Runcam improves the Split yet again. This time around fitting it with a stronger for flexible wrapped cable and optimizing the TV out (FPV feed) to reduce unwanted ripple effects. Available in Micro and Nano Versions.
The RunCam Split 3 Micro gives you 1080p/60fps HD recording while also utilizing a sharp WDR FPV camera. The Split 3 Micro fits typical micro-sized camera mounts sized at 19x19mm. The Split 3 features new updates to the TV-OUT clarity, by reducing the amount of interference and ripple in the video feed. It also has a stronger flexible cable that aims to reduce the chance of the cable being damaged.
The modular camera system supports replacement lens' that can be manually focused.
This is the Split 3 Micro with 20x20mm PCB and Micro sized sensor module.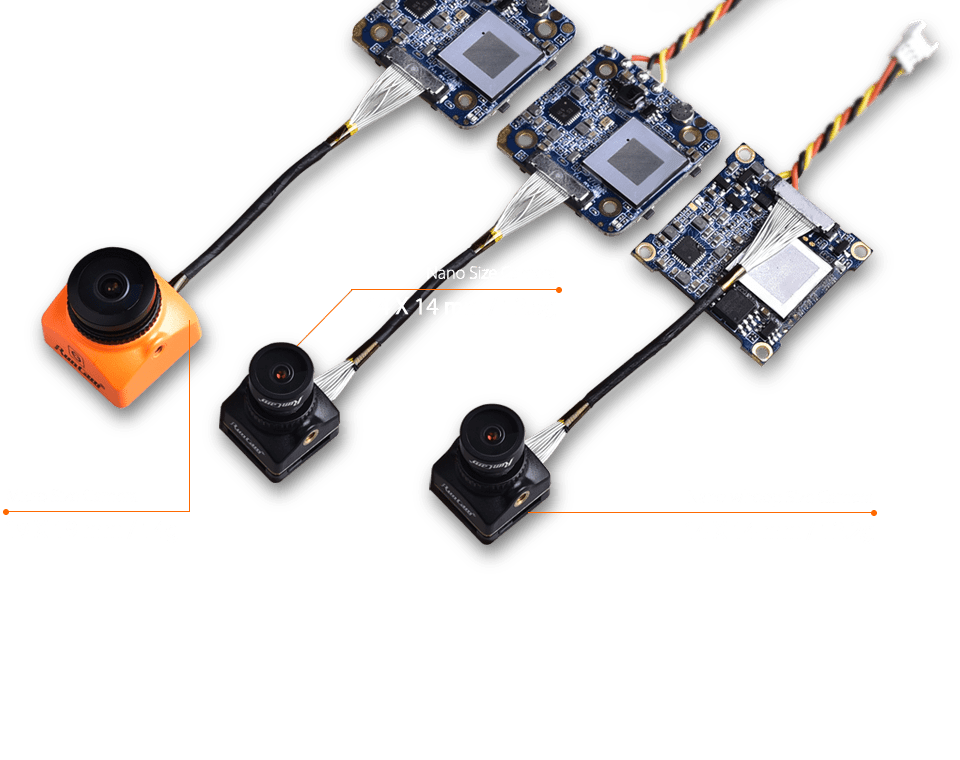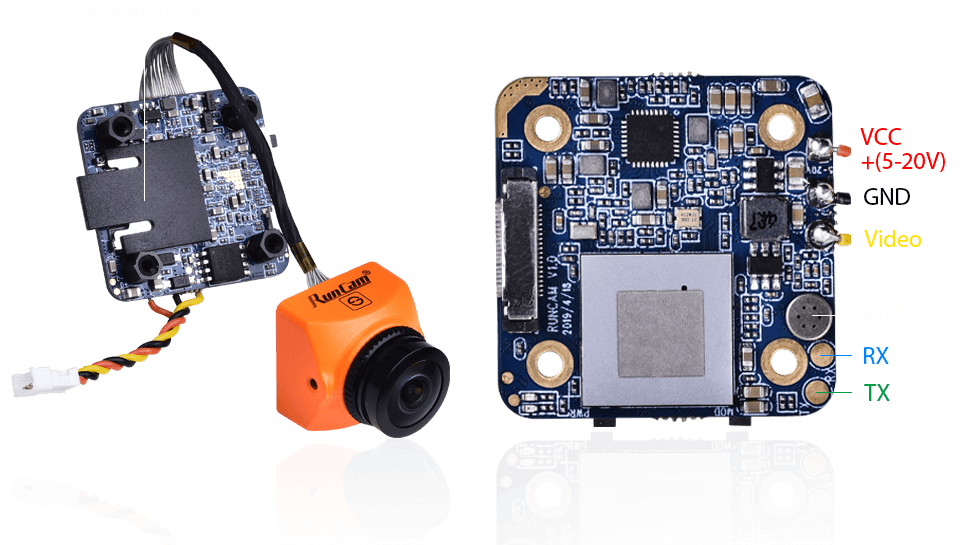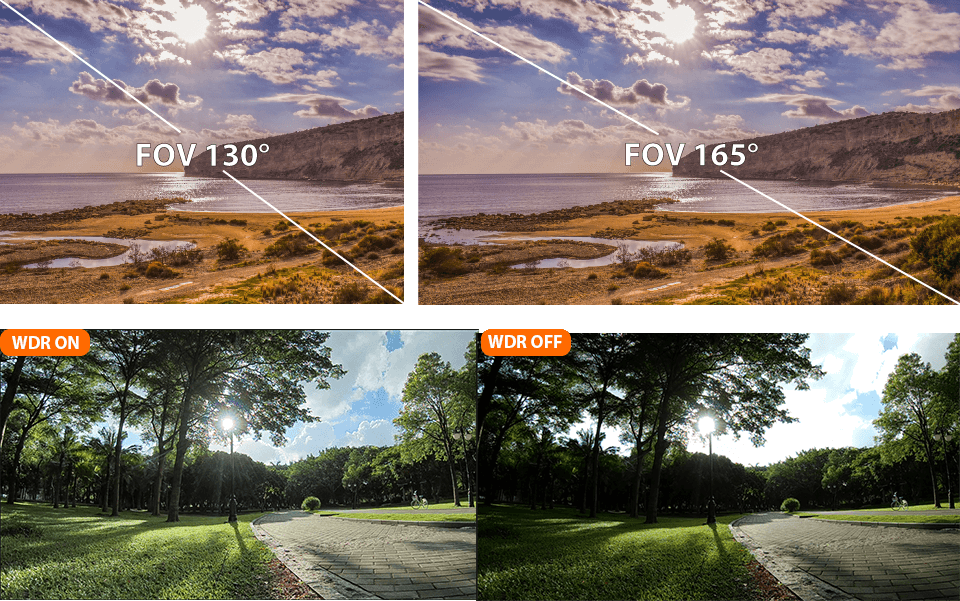 Parameters
Model
RunCam Split 3 Micro
RunCam Split 3 Nano
Field of View(FOV)
Recording FOV 165°(FPV FOV: 165 ° @16:9, 130 ° @4:3)
Video Resolution
1080@60fps/1080@50fps/1080@30fps/720@60fps
Video File Format
MOV
Image Resolution
2 MP
TV Mode
NTSC (720*480)/PAL (720*576) Switchable
Interface
JST 1.25mm / UART
Max Micro SD Card Supported
64G(need Class 6 or above, recommend Class 10/UHS-I/UHS-II/UHS-III)
Hole Distance of Installation
20*20mm
PCB Size
29*29mm
Lens Module Size
19*19mm
14*14mm
Lens Specs
M12
M8
Power Input
DC 5-20V(Non-direct power supply from battery. Powered directly with battery will generate surges and burn the camera.)
Working Current
650mA @5V / 270mA @12V
Weight
14g
10.5g