Foxeer Arrow Mini/Standard Pro FPV CCD Camera Built-in OSD (Pick Your Color)
The Arrow Mini has received a similar treatment to the recent Predator V2 update. Foxeer's latest installment of the Arrow Mini, the Arrow Mini Pro received some spring cleaning on the inside. Though it may look the same on the outside, there are some notable differences internally such as improved image processing and numerous software enhancements. These include better image quality and contrast, better detail in dark areas, and more vivid colors.
New menu options include voltage calibration, and 3 LED options (off/mid/dark) preventing overexposure while flying around LED gates.
Be sure to check out the Arrow Micro for your tighter builds, although both do well on all applications.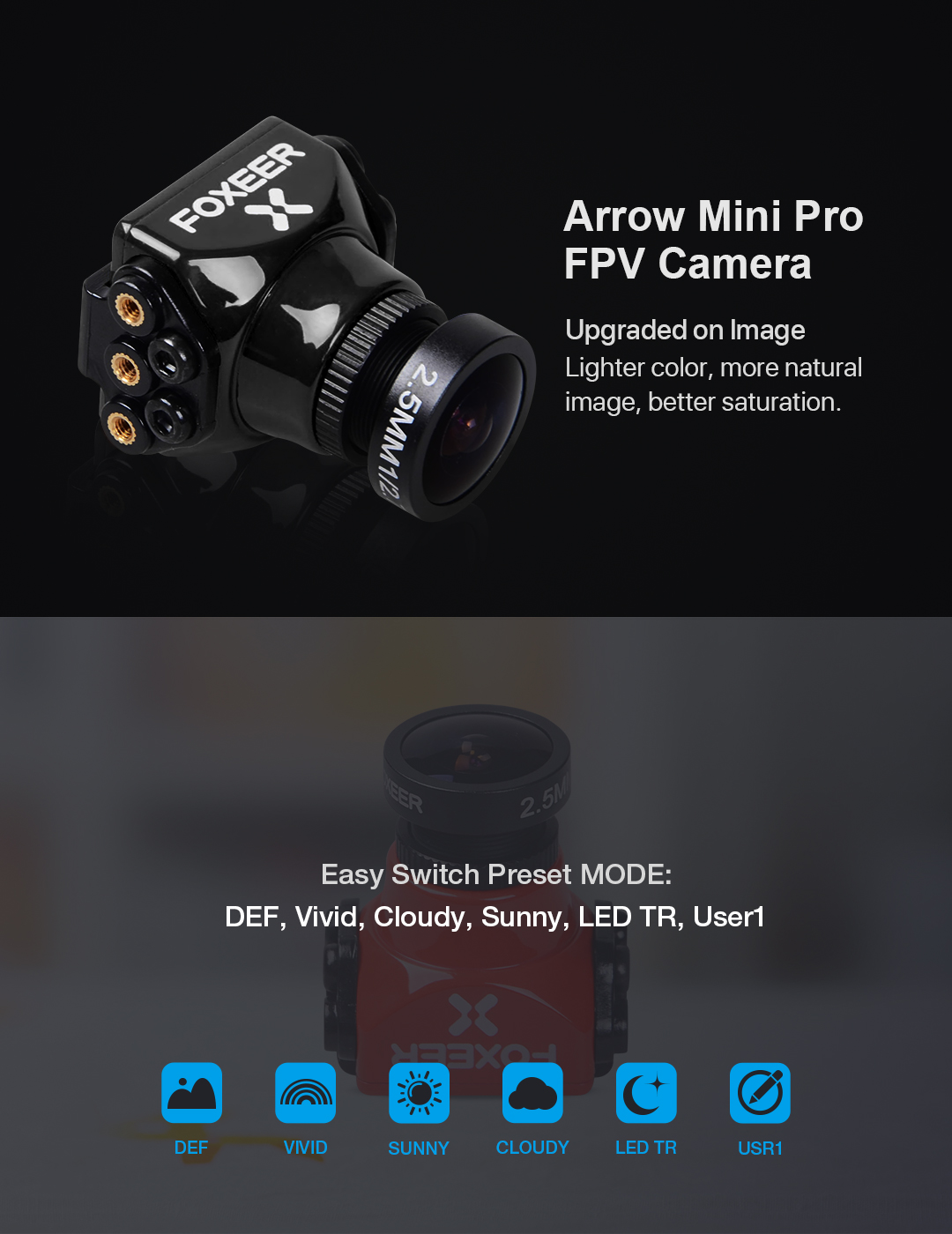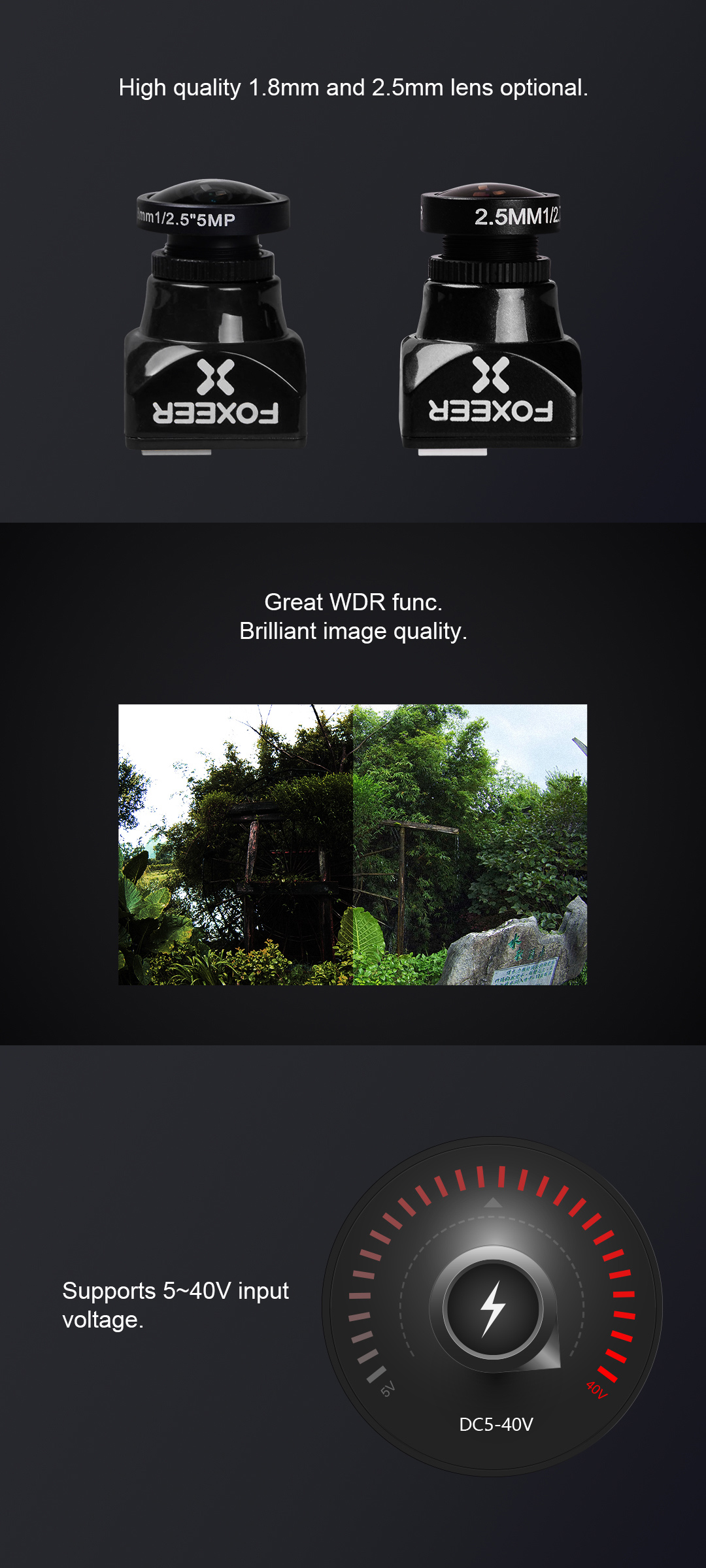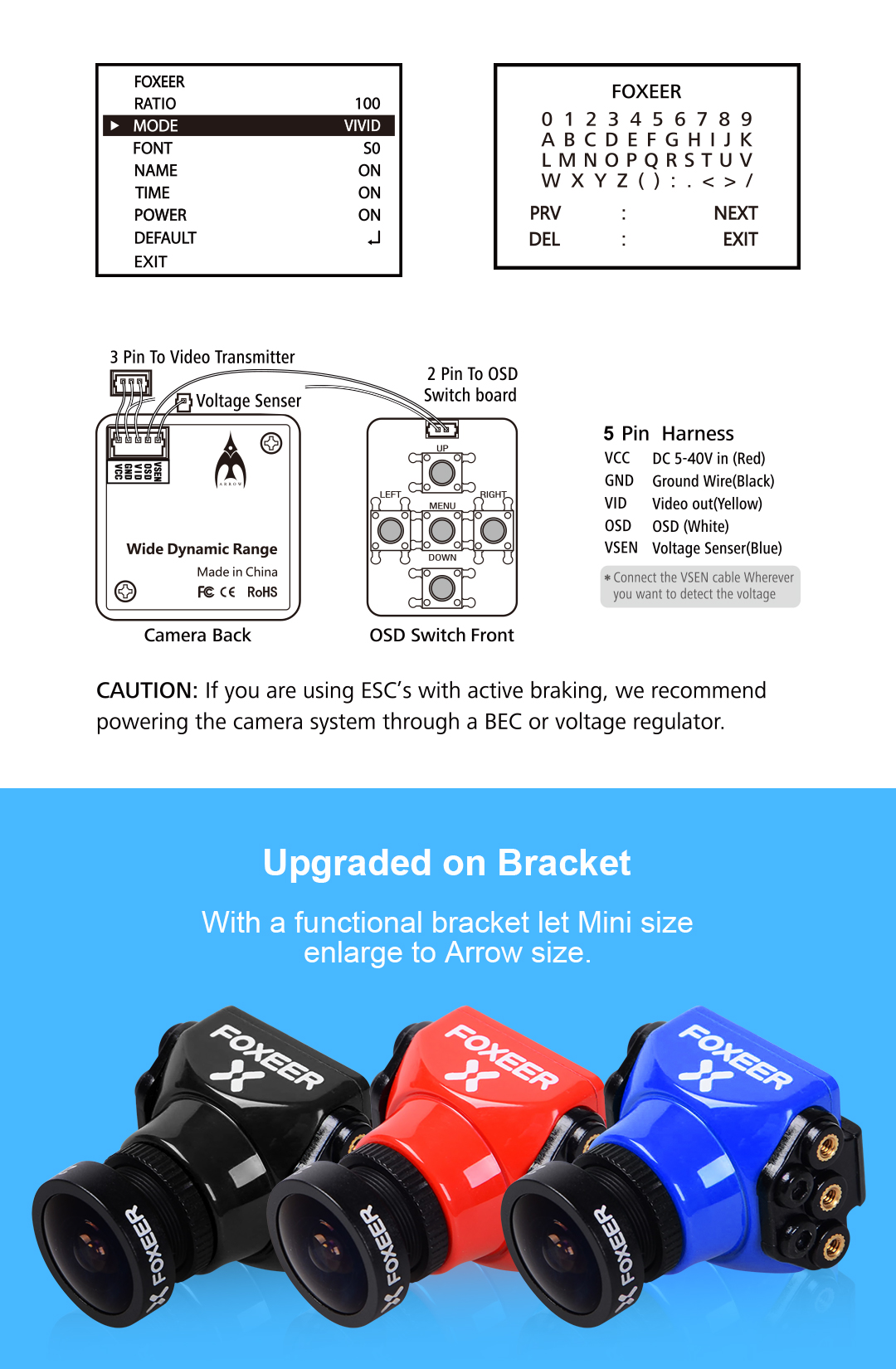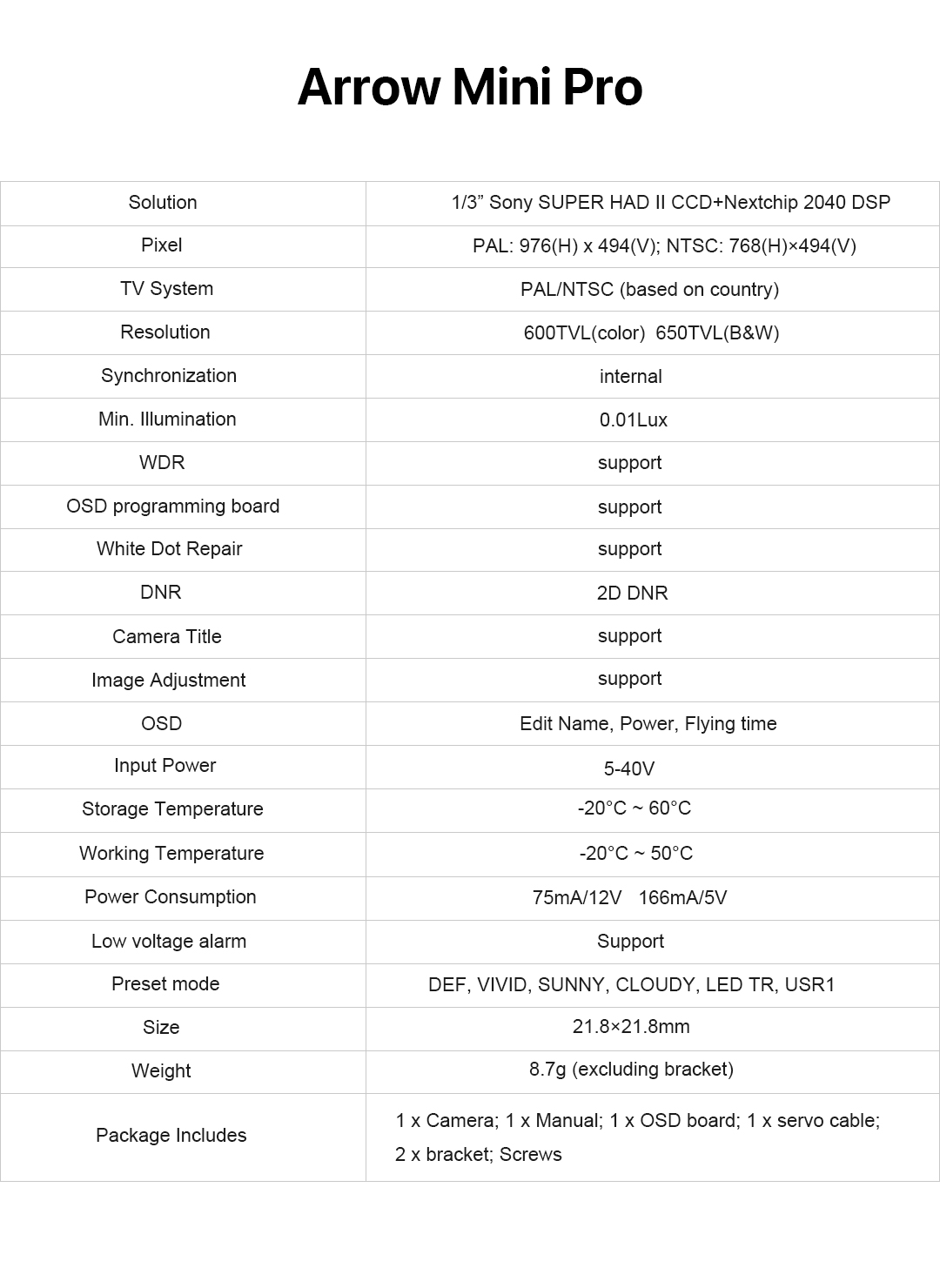 Specifications
Solution: 1/3″ Sony SUPER HAD II CCD+Nextchip 2040 DSP
Pixel: 768(H)x494(V)
TV System: NTSC
Lens: 2.5mm
Resolution: 600TVL(color) 650TVL(B&W)
Synchronization: internal
Min. Illumination: 0.01Lux
WDR: support
OSD programming board: support
White Dot Repair: support
DNR: 2D DNR
Camera Title: support
Image Adjustment: support
OSD: Edit Name, Power, Flying time
Input Power: 5-40V
Storage Temperature: -20C ~ 60C
Working Temperature: -20C ~ 50C
Power Consumption: 75mA/12V 166mA/5V
Low voltage alarm: support
Preset mode: DEF, VIVID, SUNNY, CLOUDY, LED TR, USR1
Size: 21.8×21.8mm
Weight: 8.7g (excluding bracket)
Includes
1x Arrow Mini Pro Camera – 2.5mm Lens
1x Manual
1x OSD board
1x Servo cable
2x Bracket
1x Set of screws