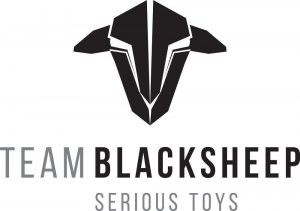 TBS BULLETPROOF 25A DSHOT600 ESC
How did we make sure that the next offspring in the TBS BULLETPROOF line was the ultimate, next generation ESC? We designed PCB's while arm-wrestling with the laws of physics. We selected components after synthesizing chest hair into an energy bar. We teamed up with coders that drink gasoline and spit unicorn dust! The end result of so much testosterone?
Fastest in class acceleration and braking. More punch than your sticks can handle. Waterproof coating and motor blockage protection for longevity. The best throttle response and prop acceleration, lowest minimum RPM, highest throttle resolution, all resulting in the smoothest flying experience on both sides of the equator.
Forget everything you knew about ESC's, this one here has been a very long time coming. It's a challenge to the status quo, a wish come true to anyone who needs power, wants stability, and requests reliability.
For 6S pilots we recommend the capacitor upgrade. Also, if you are flying high kV motors with heavy props, we suggest this upgrade as well!
SPECIFICATIONS
NEW! DSHOT600 capable!
2-5S capable, 6S at your own risk (6S tested with additional capacitor)
Dshot600/300/150, 32kHz (MultiShot) capable, OneShot capable, PWM capable
25A continuous (35A china rating) power with active burn protection (Anti Cross−Conduction Protection Circuit)
SiLabs EFM8BB2 50MHz with PWM gate drivers
BLHeli-S latest generation firmware pre-flashed
Fastest throttle response, braking
Lowest minimum RPM
Full water and dust protection
17 x 25mm size, 3.06g weight
PACKAGE CONTENTS
1x 25A TBS BulletProof ESC (BLHeli-S)
2x 18AWG power leads
2x 22AWG ground/signal leads
2x Shrink tube(Transparent)