HGLRC Forward FD50A BLHeli_32 50A 2-6s Dshot 1200 ESC
This high powered ESC is 50 amps! It can handle any battery on the market, it loves to be pushed hard with 6s and runs the Dshot 1200 protocol. Fast and responsive. This new line of Forward products by HGLRC are really pushing innovation harder than ever before. They have managed to cram all this power and quality into a skinny ESC, well because, let's face it, skinny arms = less weight and then we are forced to run 4 in 1 which leaves us so that if one ESC goes they all do. With these skinny ESC's we can now run 4 single ESC's with perfect fit on our skinny arms and not sacrifice quality versus weight and size. So the form factor on this ESC is two thumbs up!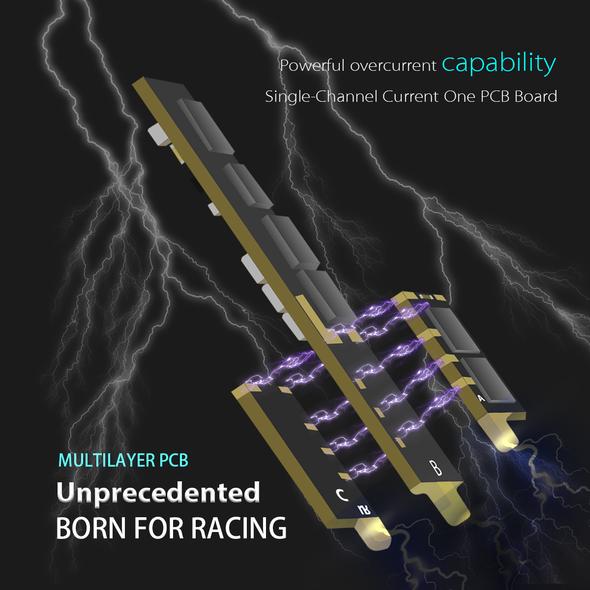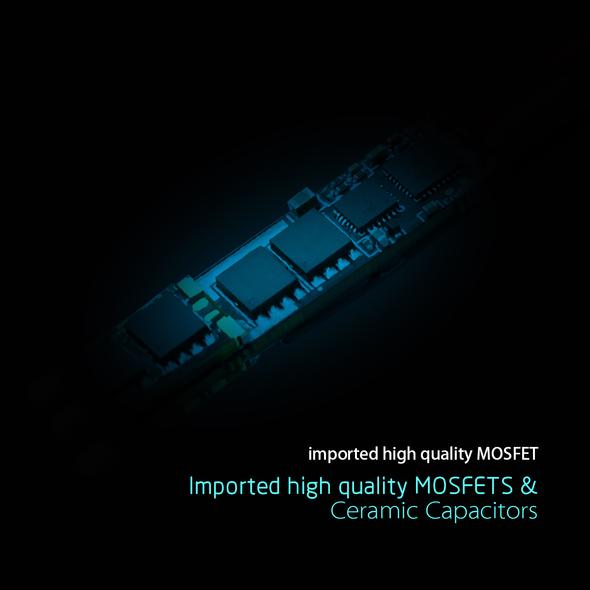 Main features:
Super over current  protection:
*3-layer PCB board
*3 ways of Current Shunt
*Single circuit current, only pass single layer.
*Made to protect ESC board & avoid overheat and over current.
*Support 2-6S Lipo battery
*Support 22xx,23xx,24xx series motor
*Suitable for Narrow arm frame Drone
*Suitable for 5-7 inches quad
Perfect for professional FPV racing.
Specifications:
Input Voltage: 2-6S Lipo battery
Constant Current: 50A
Peak Current: 60A
BEC Ouput: NO
Firmware: BLHELI_32
Size: 42x10x6.4mm
Weight: 5.2g
CPU:STM32F051
MOS Tube: TOP QUALITY MOSFET
Protocol:DShot 150/300/600/1200, Oneshot125, Oneshot42, Multishot
 Package included:
1x  FD50A ESC