TATTU 30A BLHeli_S ESC (2-5S, w/Dshot, No BEC)
This Tattu 30A 2-5S ESC is designed for superior performance for FPV Racing. It supports regular 1-2ms pulse width input, as well as Oneshot125(125-250us), Oneshot42 (41.7-83.3us), Multshot(5-25us), Dshot150, Dshot 300 and even Dshot600, all automatically detected by the ESC.
Features a high quality N-FET, half-bridge drive and PCB specialized for cooling, only flashed with BLHeli_S firmware.
Pre-flashed with the settings below: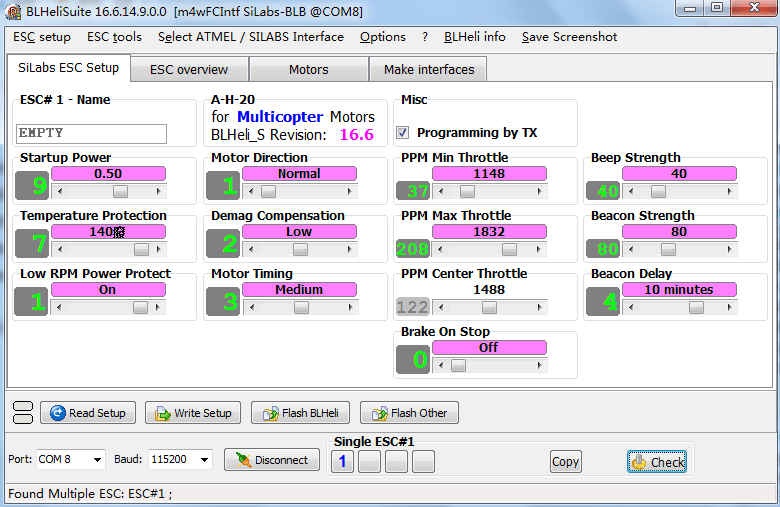 Specifications:
Firmware:  BLHeli_S V16.6   A-H-20
Max continuous load: 30 amps
Burst Current: 40A / 10sec
Lipo Cells: 2 to 5 cells
MCU:  SILABS  EFM8BB2 48MHz
BEC:  No
Weight: 3.6g (only board) 6.5g (total with wires and heat sink)
Dimensions:
PCB size: 26mm L*14.5mm W
ESC height: 6mm
Signal wire: 150mm
Power wires: 100mm