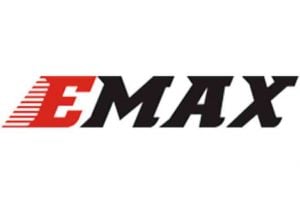 EMAX Bullet 2-4S DShot600 30A ESC
Highest performance, smallest size, lightest weight – that is what the EMax Bullet 30 amp ESC offers. At a mere 3.9g (nearly half the weight of the closest competitor), and measuring 11.9 x 19.6mm, this ESC is TINY. Check below, and you'll see its size compared to other market ESCs. Fly it, and you'll feel this ESC's performance and benefits gained from the weight saved on your quad. This ESC can easily fit on builds reserved for only 20a ESCs and lower due to size constraints. The ESC also has a protector already installed, making this ESC more durable than those without attached protectors (every other ESC on the market). Last but not least, one should note this ESC's price of only $12.99. Combine all of these factors, and the EMax 30a Bullet ESC is our pick for the top overall ESC.
This ESC is capable of running all major protocols, including DShot 600, 300, and 150, and Multishot, and Oneshot 42/125. It comes pre-loaded with BLHeli 16.5, meaning you're ready to run out of the box.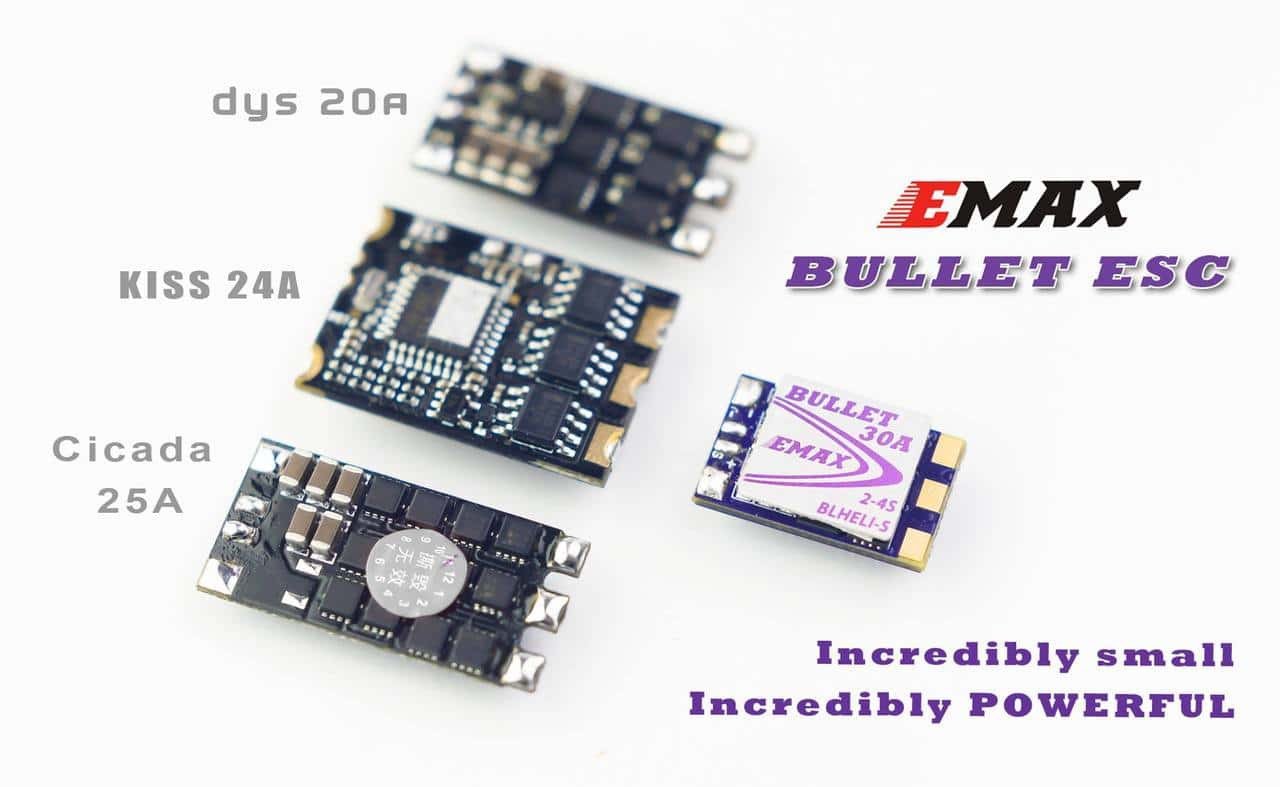 Key Features:
The market's lightest and smallest ESC, designed specifically for high-level FPV racing.
Utilizing the latest BLHeli-S firmware (16.5), hardware PWM generates a signal to boost smoother throttle response and reduce noise.
Supports analog signals: MULTISHOT, ONESHOT42, ONESHOT125.
Top quality MOSFET, ceramic capacitors. 3oz high TG PCB board, significantly improves heat dissipation and improves system efficiency.
New aluminum heat sink, offers protection from propeller strike damage.
Features high-temperature silicone signal cable for wire flexibility and ease of installation.
Specs:
1. Brand new Bullet Series (purple), super-mini, ultra-light ESC.
2. BLHeli-S firmware/ Supports MULTISHOT, ONESHOT42, ONESHOT125.
3. New heat sink design both effectively reduces the core temperature, and avoids propeller strike damage.
4. Imported MOS tube, Japanese ceramic capacitors, 3oz High-TG PCB board, significantly reduces electrical heat soak and improves system efficiency.