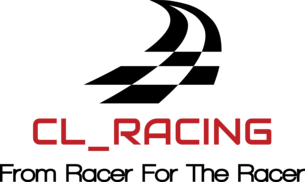 CLRacing F7 30×30 Flight Controller – CLF7
The latest version of the CL Racing F7 is here. This CLF7 FC is packed full of the latest features and technology in the industry, like camera control. Loved because of its dependability and affordability, the CL Racing F7 is a fan favorite!
This FC does not have an integrated PDB, making it ideal for use with 4in1 ESCs (or a PDB and separate ESCs).
Features:
MCU: STM32F722RET6 216MHz
6-Axis ICM20602 32K
Build in Beta flight OSD
Up to 8S(36V) direct battery power
Build in Voltage monitoring resistor
Build in 5V/1.5A BEC and 3.3V
Led strip share 5V with 5V/1.5A BEC
6 UARTS: UART1 UART2, UART3, UART4, UART5 UART
Build in Camera Control pin camera connection
Buzzer pads for external buzzer
VBAT Polarity protection
build in True PIT mode(turn off the VTX completely)
128Mb Flash chip for blackbox
Includes:
1x CLRACING F7 FC
6x yellow soft mount grommets
1x 8-pin wire harness
You can find the most updated manual here.