BETAFPV 2S Whoop Cable Pigtail (JST-PH 2.0) (5 Pcs)
This double connectors cable is just for 2S whoop drones. Got a bunch of 1S whoop batteries laying around? This allows pilots to still use the same 1S whoop style batteries to fly the BETAFPV Beta65X or Beta75X. As shown below.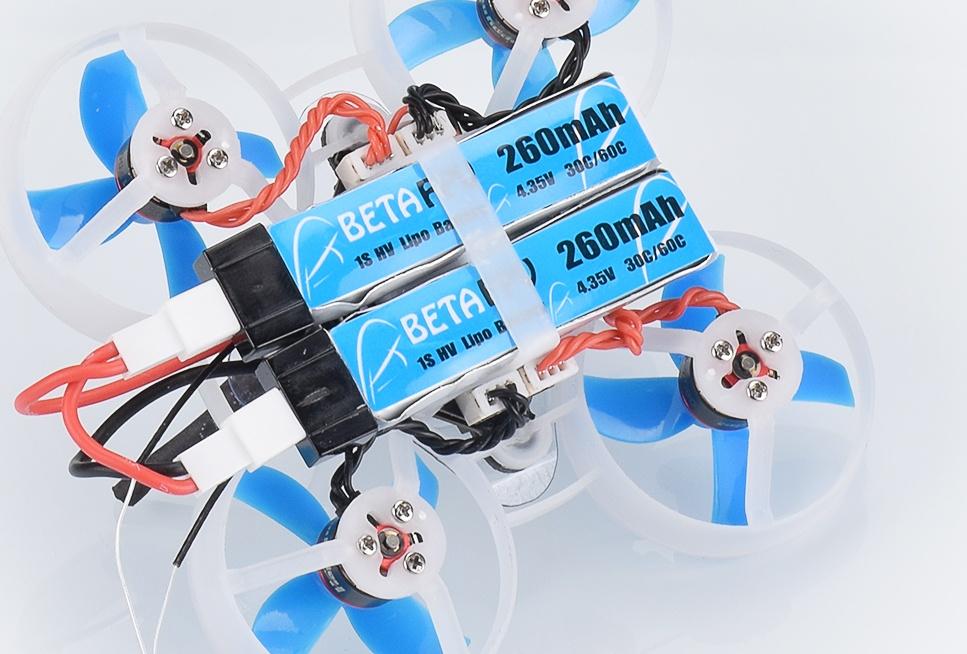 JST-PH 2.0 connector, AKA PowerWhoop connector, is the standard connector for whoop drones nowadays. The material of power cable is silicone. Thickness is 24AWG.
Specifications
Length: 5.5cm
Connector: Female JST-PH 2.0 to bare wire
Includes
5x 2S Whoop Pigtail Cables