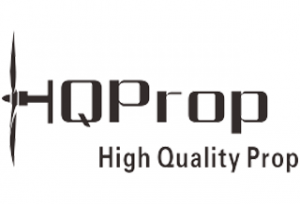 HQProp DP 5.1X4.1X3 Propeller – Grey (Full Set of 4) POPO
See all of our HQProp products, and all of our 5″ props!
A new mixture of size and pitch, the 5.1×4.1×3 propeller will give you that locked-in feeling
HQProp's 5.1×4.1×3 propeller features POPO compatibility. This doesn't mean you can't use this prop with normal motors, they still work perfectly with normal motors and prop nuts..
Specifications
Size: 5.1″
Pitch: 4.1″
Material: PC
Blades: 3
Weight: 4.5g
Mounting hole: 5mm
Center Hub Thickness: 7mm
POPO Compatible: Yes
Includes
2x CW 5.1×4.1×3 Propellers
2x CCW 5.1×4.1×3 Propellers