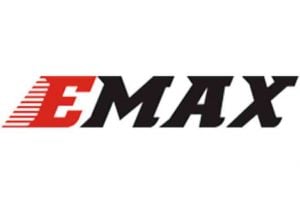 EMAX 1-2S Battery Charger for TinyHawk S / Freestyle
Replacement charger for OEM Tinyhawk S. This is a great charger for anyone that would like to charge 1s liPo and 2s Tinyhawk LiPos on the go. We recommend using a 2+ amp wall charger for best charging experience.
Compatibility: 1S HV (high voltage) LiPo battery via the two PH2.0 connectors. 2S standard or HV LiPo battery via the three JST-XH connectors only, just use the slide switch to select "Lipo" (4.2V) or "HV" (4.35).
Do not plug any non-1S LiPo batteries into the PH2.0 connectors on the charger, even if it fits (e.g. the 2S LiPo of the TinyHawk S). The 2S LiPo and charger may become damaged.
Compatibility
Tinyhawk
Tinyhawk RTF
Tinyhawk S
Specification
General
Brand: Emax
Quantity: 1pcs
Specification
Size:  72x33x13mm
Input: 5V
Output: 8.4V/8.7V 2S
4.35V 1S
Operating Temperature: ≤80
Compatibility: Any 1-2s LiPo that uses PH2 connector
Usage: For Emax Tinyhawk Tinyhawk S Indoor FPV Racing Drone
Package Contents
1 x Charger