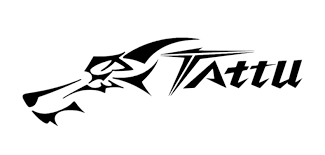 Tattu R-Line Version 2.0 1550mAh 100C 4S1P High Voltage Lipo Battery Pack with Detachable Balance Plug
Check out all of our Tattu Products, all of our 4s batteries, and all of our Batteries! Grab a 3D Printed Battery Indicator so you never lose track of charge again!
Tattu R-Line Version 2.0 1550mAh 100C 4S1P High Voltage LiPo battery pack is the updated version of the R-Line series. Tattu R-Line High Voltage series of LiPo batteries hold a higher voltage charge per cell, which results in more potential power for your FPV. Each cell can be safely charged to 4.35v per cell, up from the standard 4.2v per cell.
What is R-Line? R-Line is a brand-new product line specifically designed for professional FPV racing competitions. It's got higher capacity, lower internal resistance, and lower landing temperatures. They are more powerful than any graphene battery. There are different R-Line versions for the needs of different FPV racing competitions.
Features:
High-quality, reliable power
Stable automatic stacking technology enables single-cell capacities of 1550mAh
Higher charge voltage than standard lipos: 3.8V(one cell)
Higher capacity than comparable size packs
Very high C rate. Designed for professional FPV racing
No memory effect
Specifications:
Minimum Capacity: 1550mAh
Configuration: 4S1P / 15.2V / 4Cells
Discharge Rate: 100C
Max Burst discharge Rate: 200C
Net Weight(±20g): 190.5g
Dimensions:73mm Length x 35.5mm Width x 39.6mm Height
Charge Plug: detachable
Discharge Plug: XT60
Compatible with:
Nemesis 240 Mini, Skylark M4-FPV250, Mini Shredder 200, INDY250 PLUS, HOVERSHIP MHQ2(270), ZMR 250, Mini H, QAV250, QAV180/210, Danaus, Vortex 285, FLIP FPV FRAME, Emax Nighthawk 250, HOVERSHIP MHQ2, MOJO 280, drone and FPV etc.