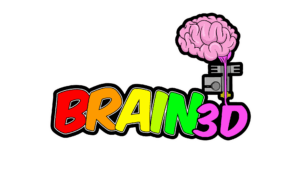 RX Antenna Tube holder (For Standoffs)
These are RX antenna tube holders for your 5mm or 6mm standoffs. The antenna tubes are at a 45 degree angle.
Comes in a set of 4. Fits perfect with Forever Tubes.
Official Brain3D Product. Brain3D specializes in 3D printed Parts for mini quads and RC helis.The best 3D Printed parts for your quad on the market!