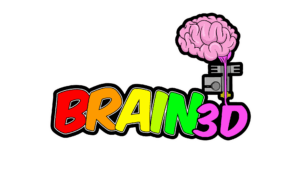 Universal GoPro Session Mount – 30-Degree Angle
This Universal GoPro Session mount can be used on almost anything. It has a flat base that can be mounted with zip ties or double-sided tape. It fits perfectly on most devices and doesn't show in the picture at all. Unlike the Universal GoPro Adjustable Mount, this mount has a fixed angle. This GoPro Session mount has a fixed 30-degree angle.
Official Brain3D Product. Brain3D specializes in 3D printed Parts for mini quads and RC helis.The best 3D Printed parts for your quad on the market!