BetaFPV Connector Cable Set for Digital VTX
Check out all of our BetaFPV Products!
This connector cable set is designed for Digital VTX and F4 Brushless Flight Controller, It can use on both whoop FC and Toothpick FC. Convenient for installation with Caddx Vista, Nebula Camera and F4 35A AIO Brushless FC.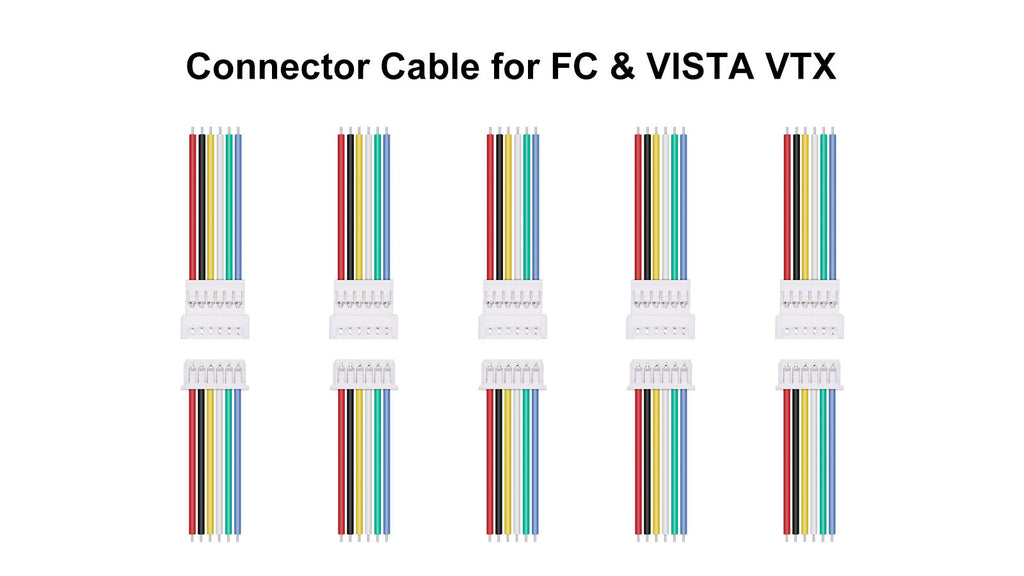 Bullet Point
The male connector cable is fitting for Digital VTX like Caddx Vista, and Nebula and the female connector is compatible with F4 AIO 35A Toothpick FC.
Just plug and play, convenient for installation and take apart.
The connector cable has a 20mm length with 20AWG silicone cable.
This cable set is included 5pcs 6-pin male connector cables and 5pcs 6-pin female connector cables.
Specification
Item: Connector Cable Set for Digital VTX
Length: 20mm
Weight: 0.29g/pc (male connector) / 0.36g/pc (female connector)
Wire Type: 30AWG
Diagram for VTX With RX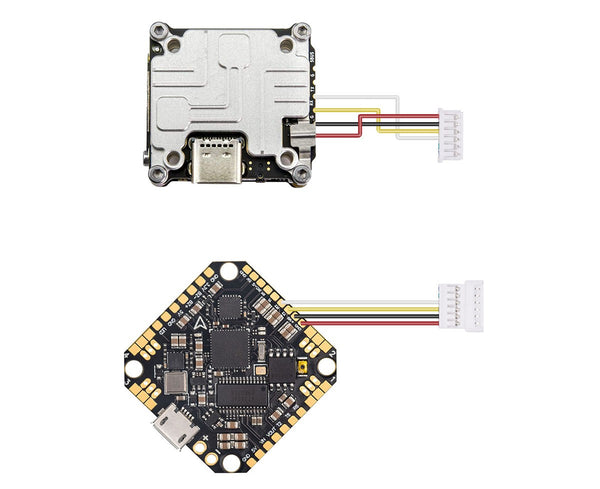 Diagram for VTX Without RX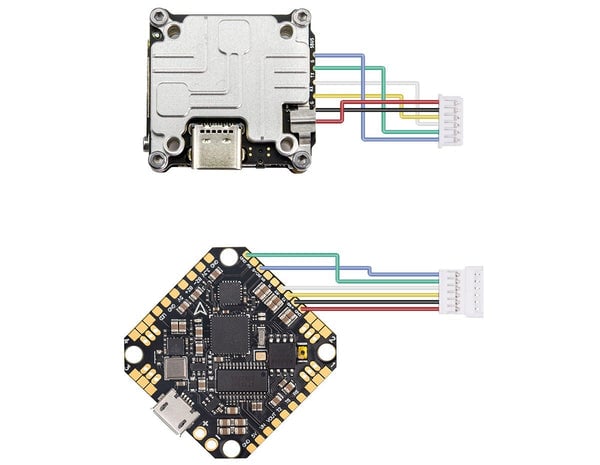 Package
5 * 6-Pin Male Connector Cable
5 * 6-Pin Female Connector Cable