FrSky Apus MQ60 V2 FPV Drone – BNF
Versus the V1, the new Apus MQ60 V2 has the improved power performance. The built-in FrSky XMF3EM flight controller also supports 2 methods (automatic & manual) of the binding process for all FrSky transmitters and let you have the better control. The lightweight design, measuring 66.5mm at the wheelbase and 20g of weight means it's convenient to take anywhere. The solid frame and the strong motor protection ensure you'll stay in the air in the most demanding indoor environments. Comes with an FrSky XM Receiver ready to bind.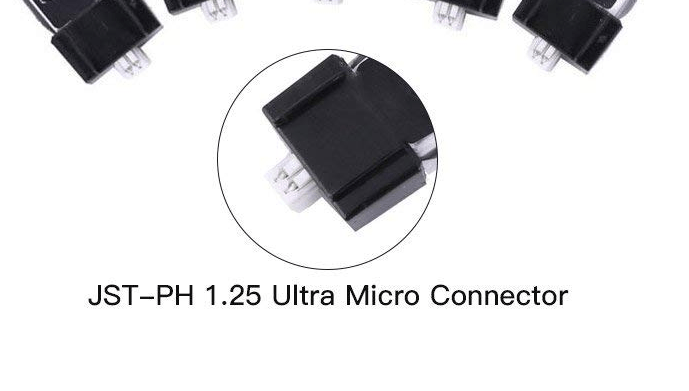 Improvement from V1
Improved power performance (6×15mm 19000KV brushed motor)
Better flight control
Longer flight time
Specifications:
Model name: Apus MQ 60 V2
Wheelbase: 66.5mm
Weight: 20g (Without battery)
Size: 84mmx 84mmx58.5mm
Flight controller integrated with XM receiver
Firmware version: betaflight_3.3.0_frsky(can be upgraded)
Motor: 615 coreless
Prop Size: 31mm 3 blades props
Camera: NTSC 672X492
Video Transmitter: 5.8G 26CH 25mW
Features:
Lightweight
5 minutes of flying time
Support 2 binding modes (automatic and manual)
Solid frame and strong blade protection
Fly without having to adjust the parameters after binding
Supports parameter adjustment and the default value recovery
Package included :
1 x Apus MQ60 V2
1 x USB charger
1 x 3.7v battery
1 x Manual
Download FrSky Apus MQ60 Relevant Files
If your unsure of which battery, you will need a 1s Lipo This battery here is perfect and has the right connector.