BetaFPV X-Knight 35 FPV Quadcopter (HD Digital VTX)
Check out all of our BetaFPV Products!
X-Knight 35 FPV Quadcopter – a unique freestyle VTX FPV quadcopter with 3.5-inch propellers and Caddx Polar Vista Kit. The excellent night vision function brings you a flexible flight experience whether in the daytime or nighttime.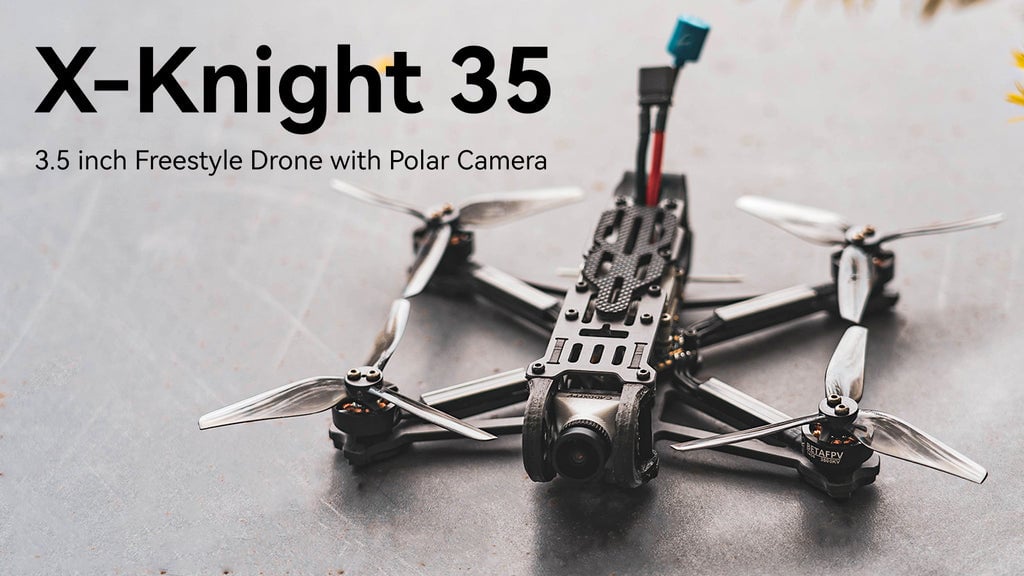 Bullet Points
Caddx Polar Vista Kit provides a premium and lightweight HD FPV camera system with a large wide camera angle, 162°. With video clarity and transmission intensity comparable to the DJI Air Unit, and enhanced night vision. Pilots can give full credit to the high-quality image connection under any circumstances. GoPro can be also equipped on this quadcopter.
HQ and Gemfan 3520 3-blade propellers are both put in the package. They are capable of providing linear throttle response in the flight time and control efficiency suite. With 3.5-inch props, the X-Knight 35 has enough lift power while perform a variety of freestyle and acrobatic flying tricks perfectly and efficiently. Besides, it is less noisy than those 5-inch props quads.
The unique frame design makes it suitable for photography, the lens position is forward with a protective shell. You don't have to worry about seeing the props or the frame itself in the flight video, which is great for making cinematic shots and vlogging.
Equipped with an F4 AIO 20A and 1404-3800KV motor, this great combination of power systems enables the X-Knight 35 to maintain magnificent energy and less noise in flight.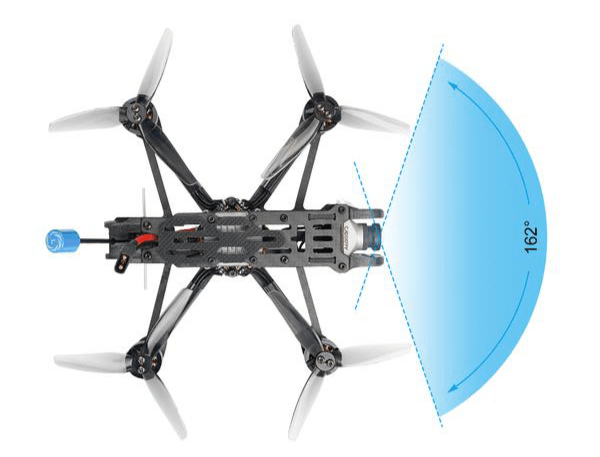 Specification
Item: X-Knight 35 FPV Quadcopter
Weight: 142.9g (Without battery)
Motor: 1404 3800KV Brushless Motors
Power Connection: XT30, black&red wires
Props: HQ 3520 3-Blade Propellers (Gray) / Gemfan 3520 3-Blade Propellers (Gray)
FC&ESC: F4 AIO 20A Brushless Flight Controller V3
Battery: 750mAh 4S 95C Lipo Battery
VTX&Camera: Caddx Polar Vista Kit (HD Digital VTX)
FPV Camera Degree: 0°-60°
Diameter: 155m
Flight time: 11~13 min smooth flight or 4~6 min flight of FPV freestyle tricks with 4S 750mAh battery
Caddx Polar Vista Kit (HD Digital VTX)
Caddx Polar Vista Camera is an HD digital FPV camera with excellent performance. It is lightweight, only 28g (Camera and VTX). The camera has a large wide camera angle, 162°. The video quality reaches 720p / 60fps. Low delay HD image transmission and brilliant night photography are the highlights of it as an FPV camera. Together with X-Knight 35 unique frame design and strong power system, the camera can give full play to FPV racing and bring you a hearty flight experience.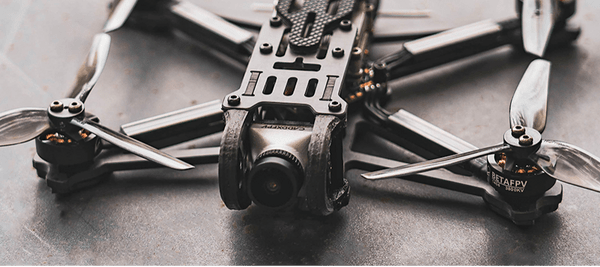 X-Knight 35 Frame Kit
X-Knight 35 Frame is special-designed for creating great flexibility on the camera degree ranging from 0°-60°. The camera position extends outward so that the props won't be seen, making a clean HD FPV flying view a possibility.
FC & ESC
F4 AIO 20A Brushless FC V3 has upgraded to 3 full UARTs and an 8M flash chip for Blackbox. 3 full UARTS Support DJI Digital VTX. It also extremely reduces the weight while improving the ability of the ESC to continuously current 20A, and brings pilots more power to fly the X-knight 35 drone! Compared to FC / ESC Stacks design, this board provides massive levels of performance capability, while still maintaining ultralight at only 6.63g. Just plug & play, less solder work needed, super easy to install.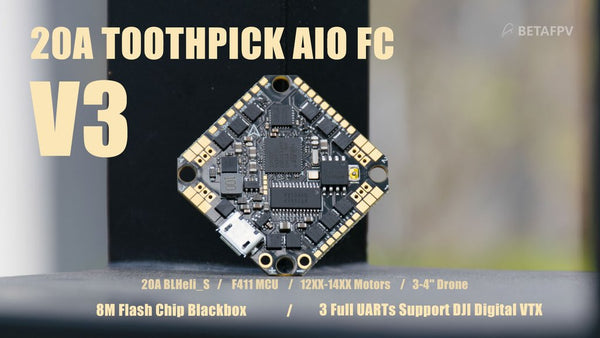 Motors & Props
1404 3800KV Brushless Motors are lightweight 3-4S motors. It only weighs 9.66g / 1pc. Best matched with the HQ 3520 3-Blade Props and GF 3520 3-Blade Props, the motor is very efficient in use and has an excellent racing flight experience. Combined with F4 20A AIO Brushless FC, it will provide you with enough output power. The frame is made of T700 Carbon Fiber, which has good crashworthiness and durability.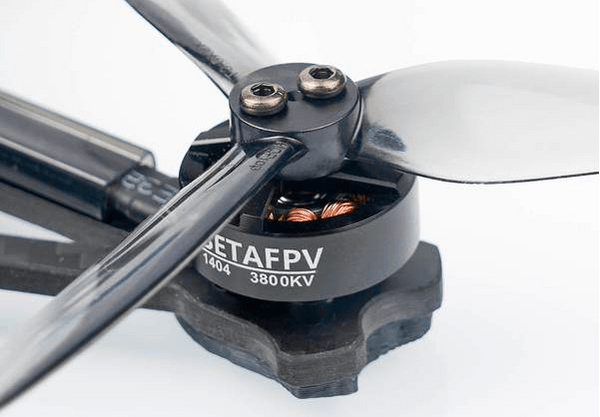 Battery
4S 750mAh Lipo Battery is the best option to power the X-Knight 35 FPV Freestyle Drone and the high-efficiency performance will satisfy all of the desires of Long-Range Flight. With the flat design, the battery is only 25mm in height. With a 4S (14.8V) high voltage and 95C discharge rate, this battery allows pilots to accelerate to full speed in a short time, and perform more actions during the flight.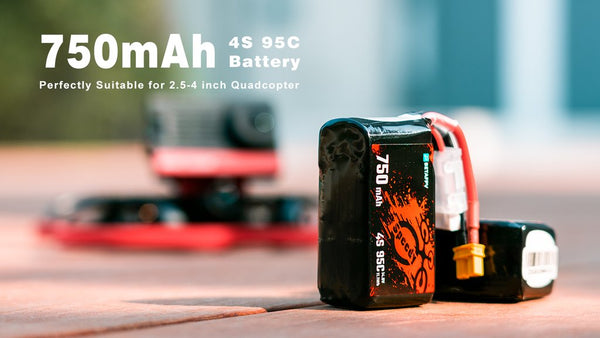 FAQ
Please click here to download the CLI file for X-Knight 35.
Package
1 * X-Knight 35 FPV Quadcopter
4 * HQ 3520 3-Blade Propellers (2CW+2CCW)
4 * QF 3520 3-Blade Propellers (2CW+2CCW)
1 * Camera Base Print