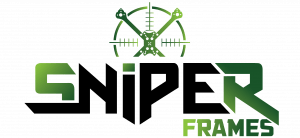 The Sniper X Light is a truex 20×20 stack size frame with 5mm thick separate arms. The height is 25mm for the stack. The frame weight is 61 grams.
The battery strap goes between the arms.
They also designed also a super nice Tbs Vtx and RX holder to get a clean build.
Specifications
TrueX frame
135mm motor to motor
5 mm thick and 8.5mm wide arms
2 mm bottom, midplate, and top plate
2 mm wiggle plate
25mm standoffs
top plate have m2 20×20 holes for future upgrades
61 grams total weight
fits 16mm straps
only for 20×20 stacks
fits 5.1-inch props
Free stl files available (scan package qr or click this HERE)