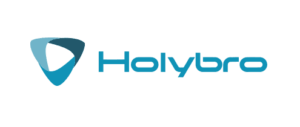 Holybro Kopis X8 Cinelifter 5inch Frame Kit – Ducted Version
Check out our entire Holybro line of products.
The Holybro Kopis X8 Cinelifter 5" comes in both Ducted and Caged version. This 5" compact design can easily lift a cinematic camera like Komodo, Zcam, BMPCC, GH5, etc, stable flight while maintaining great maneuverability. Great for both entry level pilot getting into Cinelifter or professional drone cinematographers looking for a rig for stable cinematic footage in tight spaces.
It uses x8 5" props with excellent flight efficiency in cruising speeds with smooth and predictable characteristics, minimal throttle modulation is needed for altitude control. The ducts can be easily removed and changed to carbon fiber caged with ease, landing gear can be removed, and ultimate customizability. It is perfect for both indoor flying and outdoor cruising.
Note: Frame kit Only. Electronics are not included in this kit. Assembly required. 
Features
Ducted design provides smooth flight & excellent flight efficiency
Easily Swappable duct to cage design (cage sold separately)
Perfect for indoor flying or outdoor cruising
Frame Kit – Assembly Required
5" compact design
Specifications
Dimension: 31.5 x 31.5cm
Frame: Holybro Kopis 5″
Frame Kit Weight: 716g
Material: Carbon Fiber
Links
Includes
2x MMCX to SMA Female 20cm Antenna Extension Cable For Air Unit
1x HolyBro Kopis 5″ Frame Kit
1x Cinema Camera Strap
1x 3D Printed Part Set
1x LiPo Strap
1x Duct Set