BetaFPV X-Knight 360 Carbon Fiber Frame Kit
Check out all of our BetaFPV Products!
X-Knight 360 Carbon Frame Kit is an innovative, versatile, and functional design frame that is designed to work seamlessly with Insta ONE R Camera and GoPro MAX. With the flat-designed frame kit and the 360 camera, pilots can capture an aerial 360 video and hide the drone entirely from sight. What's more, this frame adopts carbon material and becomes the ultimate durability while maintaining minimal weight. Meanwhile, with this kit, pilots can build their own invisible drones like  X-knight 360 FPV Quadcopter and X-knight 360 FPV Quadcopter(HD Digital VTX).
Whether you're using this frame as a 5″ or 6″ cinematic rig or you're using its invisible 360-fpv-drone-feature, the frame will be your best choice!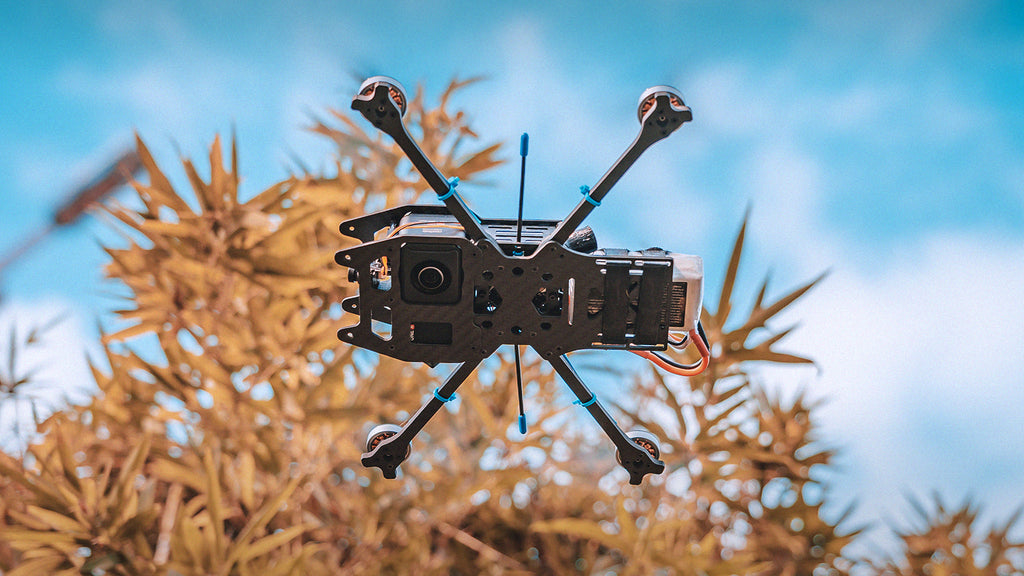 Bullet point
X-Knight 360 Carbon Frame Kit is designed to carry the Insta ONE R and GoPro MAX to capture airborne 360 views and hides the drone entirely from sight, which brings more possibility for aerial photography.
Everything you need is in this kit, you will find arms, 3D printed mounts, a bottom plate, and a top plate, which makes the installation process super easy, brings a better 360 views flight experience.
With high-quality carbon fiber and aluminum parts, this frame is lightweight only 82.8g, it not only has the ultimate durability but also maintaining minimal weight, brings a precise flying experience.
Custom-made with a flat design, it can give you enough space for the 360 camera, battery and Dji digital VTX. In addition, this flat design can bring an excellent balance between 360 camera and battery, which gives pilots a smoother flight,
Come with a specially designed BEC board to build a direct charge power system, not only convenient to power the Insta360 ONE R Camera during the flight, but also reduced a huge weight of the quad, pilots can feel a better FPV flying experience.
X-Knight 360 Carbon Frame Kit can be compatible with F4 AIO 35A toothpick FC, 1000mAh 4S battery and 2004 brushless motors, which gives pilots the options to go faster while flying with their favorite 360 cams.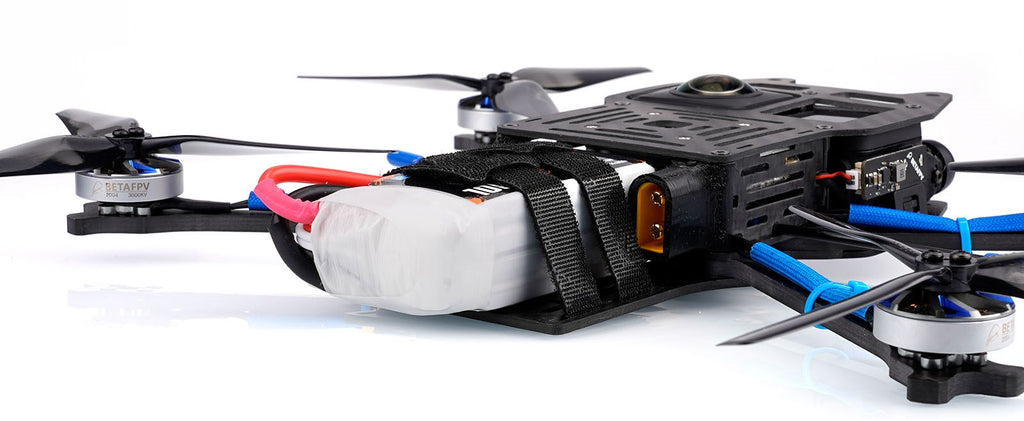 Specification
Item: X-Knight360 Frame Kit
Material: Carbon Fiber
Wheelbase: 250mm
Weight: 82.8g
Frame height: 30mm
Top plate thickness: 1.5mm
Bottom plate thickness: 2mm
Arm thickness: 4mm
Battery protected plate thickness: 1.5mm
Motor mounting hole:  12 x 12
FC mounting hole: 26.5mm x 26.5mm
Recommended Parts
Camera:  Insta360 ONE R / GoPro Max
Flight Controller: F4 35A AIO Brushless FC / F722 2-6S AIO Brushless FC
Compatible Propellers: Gemfan 5125 3-Blade props / HQ 5025 3-Blade Props
Battery: 4S 1000mAh Battery
Motor: 2004 3000KV Brushless Motors
VTX: M02 5.8G VTX / A02 25-800mW 5.8G VTX
How to Assemble for Insta ONE R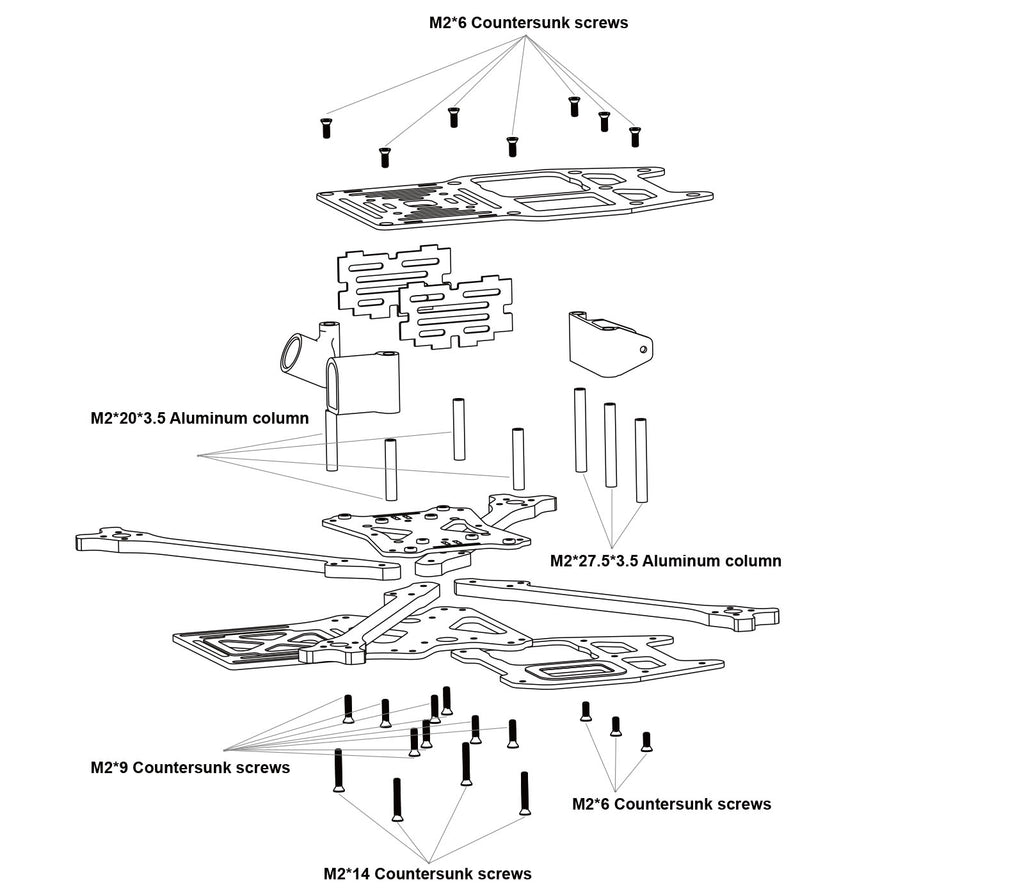 How to Assemble for GoPro Max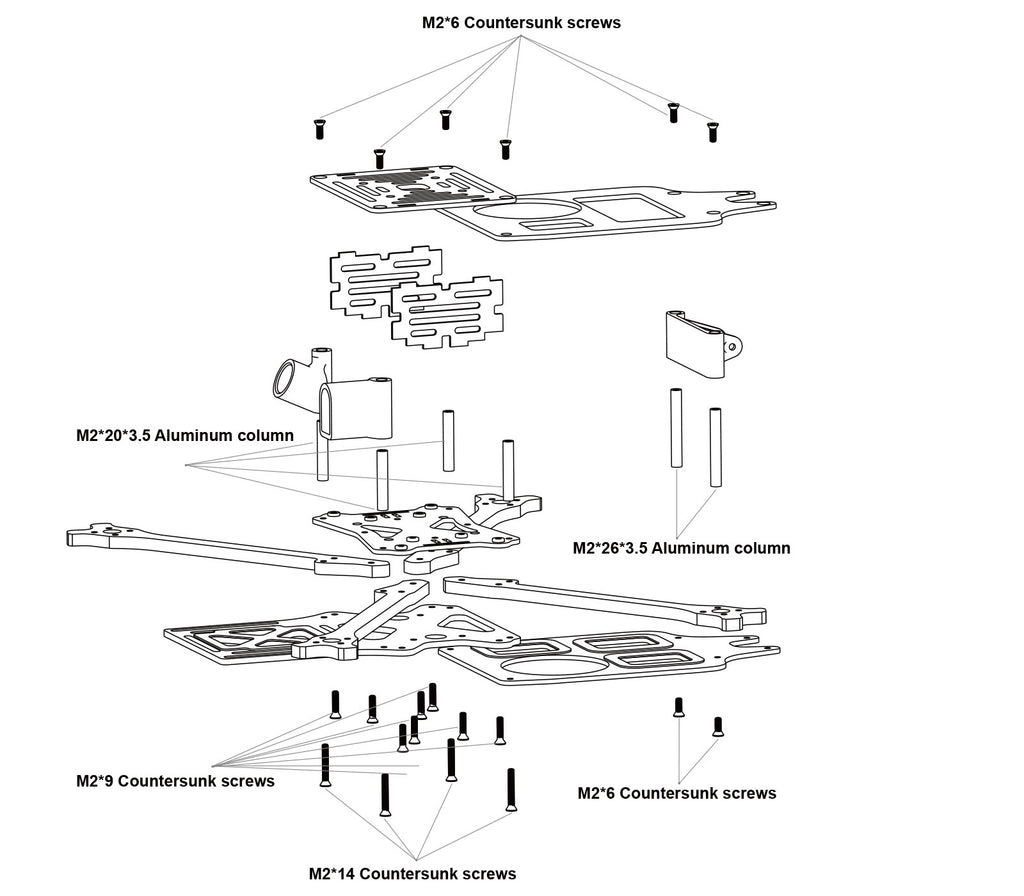 Package
2 * Insta ONE R Top Plates
2 * Insta ONE R Bottom Plates
4 * Arms
2 * Side Plates
4 * Screw Bags
2 * Anti-slip Mats
1 * XT60 Power cable
3 * 3D Printouts
3 * Wires
Support GoPro Max Parts
2 * GoPro MAX Top Plate
1 * GoPro MAX Bottom Plate