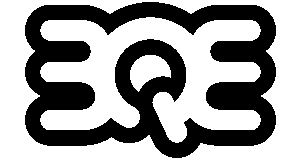 PICKPOCKET ULTRALIGHT 5″ – Pick Your Color
The Pickpocket Ultralight 5″ is an oversized version of our popular Pickpocket Micro. At only 28.1g of carbon weight, it's of the lightest frames available for 5″ FPV builds.  Designed for toothpick-style AIO flight controllers and nano FPV cameras, the Pickpocket is a really light, trim beast. Pocket-sized, low drag, and fast as hell.
Designed for toothpick style flight controllers with 25.5mm to 26.5mm patterns
Also has a 20×20 stack position
Matte twill carbon fiber plates
Dual m3 on ø16 and  m2 on ø12 motor patterns
No 3D printing is needed, comes with what you need
TPU Camera Pod fits Nano size cameras only
Includes 20mm M2 steel hardware
TPU spacer set easy, clean stacks
Available in 3.2mm and 4mm chamfered editions
designed for motors in the 16-17g range, like BH 2004
Looking to go Digital? Droneco has some sick Pickpocket canopies for Caddx Vista, and almost any other canopy for Toothpick AIO mounting will work with this frame.
DESCRIPTION
Special thanks going out to the die-hard Pick Pocket Test crew… These guys put together some amazing builds and really put them to the test.
Package includes:
Carbon fiber frame plate
TPU Nano Camera Pod
TPU Multi-spacer set
Steel m2 hardware set (4 x 20mm + 2 x 4mm)
10mm Aluminum Standoff for pivot mount with screws
Sticker