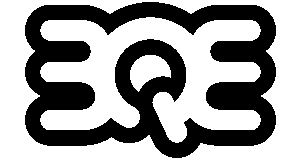 BQE Bandolero 5″ Freestyle Frame – Pick Your Color
When Jeff Orta aka Vort3x joined the BQE team, we set out to design a freestyle frame that would excel in the abandoned factories and concrete wastelands that he's known to rip. It had to be beefy. It needed a super low center of gravity. And we wanted it to have replaceable arms that were easy to change in the field and didn't interfere with the electronics.
After months of abusive testing, we are proud to introduce Jeff's signature frame, the BQE Bandolero.
235mm Motor to motor (5″)
Super low center of gravity, 12mm deck height
Replaceable 4mm arms that don't rely on stack bolts
Dual 30×30 or 20×20 stacks with pass-through ports
Fits full-size or micro-size cameras
Integrated translucent trunk to stash LEDs or other electronics
Damped camera mounts and 30º top bumper
Factory-pressed stainless threaded inserts
Two flexible antenna mounting options
BQE Exclusive Military Green TPU parts
Now available, Sold Separate = the vented trunk option!

DESCRIPTION
Each kit contains camera mounts that can be flipped to accommodate either a full-size fpv camera or a micro-size camera. We also throw in 2 different rear antenna mounts, one is a flexible horizontal zip tie mount and the other is a 45º combo mount that has an SMA port and 90º RX antenna mounting points for diversity RX's and TBS Crossfire stock 90º antenna. We also have an optional GPS mount coming soon, and available for free download. The integrated trunk is translucent, so you can mount LEDs inside for a bold tail light that no one behind you will miss, or use the space to mount a vtx, rx, or other PCB.
Designed with a GoPro in mind, the Bandolero has an integrated bumper mount that reinforces the nose and protects the fpv camera from impact. Bolt-on sleeves available from BMC3d and Brain3d to fit the GoPro Session and Hero 7. The bumper is designed with a 30º angle, for optimal Go Pro positioning.
Want to record your friends who can't keep up behind you? Shoot some reverse footage? Remove the trunk and add a chase cam. The chase cam mount will be available soon for purchase and free download.