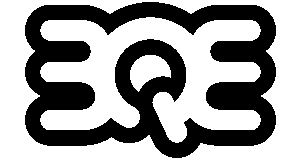 BQE 5AFX FPV Drone Frame
Check out all of our BQE Products!
The BQE 5AFx is a 5″ True X frame with replaceable arms, based on the popular BQE 3AF body. Build a slammed, nimble racer with low drag, or a lite freestyle rig. This might not be the most crash-proof quad in our lineup, but it's quick and sexy.
VERSION 2.0
For 5″ props on a 16×19 motor mount pattern
Beefy 4mm 3k matte twill carbon arms and main plate
Now with flush-mounted press nuts
New 6mm arm option
New color options
slotted arms for single bolt swap
Dual 20×20 FC mounting positions
Front 30.5×30.5 option
3d printed TPU camera and antenna mounts
For most popular Micro sized cameras
Also available with wider arms in the Doug Crasher Edition
GoPro Session mount now available from Brain3d! Compatible with BQE 3AF accessories, and the Bot5 tail mounts from Brain3d.
Need to mount a TBS Immortal T? We have a mount you can download, that fits on the rear 20×20 stack, and puts the antenna in a great position. Works with both the 4mm and 6mm arms. https://www.thingiverse.com/thing:3895957
There is also a free to download set of GoPro Hero mounts available on thingiverse, designed by David Hinds aka Coppertop FPV.