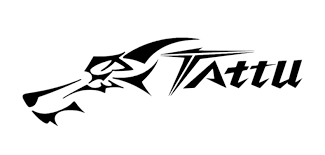 Tattu 2305 2450KV Brushless Quadcopter Motors
The Tattu 2305 2450KV quadcopter motor RPM is 2450KV, with 35A max burst current, 360W max continuous power, and 85% max efficiency. It is very quick, has a fast response, and is one of the best FPV racing motors around. Tattu is one of the best brands for FPV racing, and their motors reflect that fact. Now go Power Loop the World!
Click here to see other Tattu Products
Motor Size:
Stator Diameter: 23mm
Stator Length: 5mm
Motor Diameter: 28.9mm X 17.5
Shaft Diameter: 4mm
Motor Wire Length: 95mm
Weight: 29.5g
Motor Parameters:
RMP: 2450KV
Configuration: 12N14P
Max Efficiency: 85%
Voltage : 2~4S
Insulation Class: A
Insulation resistance: 100V 10MΩ
Internal Resistance: 51mΩ
Continuous Current (A): 20A
Max Continuous Current (A): 60S 28A
Max Burst Current<10S 35A
Continuous Power (W): 280W
Max Continuous Power (W): 60S 360W
Compatible FPV Quadcopter sizes: 180mm-250mm
Compatible propeller sizes: 5040 / 5045 two-blade or three-blade propeller.