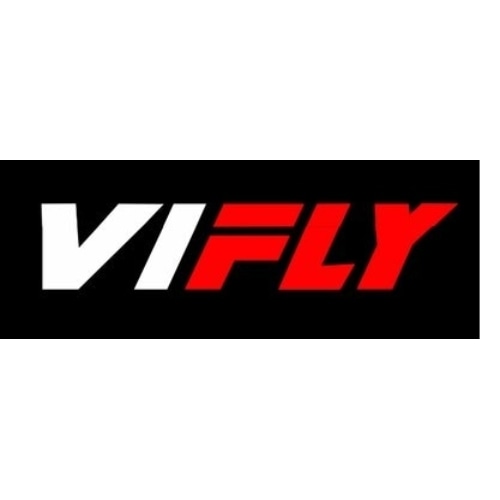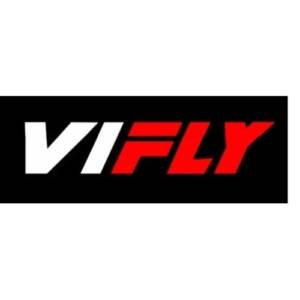 VIFLY Cam Switcher
Fast Camera Switching (Connecting Receiver Directly)
No matter it is a PWM radio receiver on an airplane or the SBUS/IBUS/DSMX radio receiver on a racing quad, VIFLY Cam Switcher has the ability to take the signal from both of them via our advanced program. Not like other products to take the racing quad signal through the flight controller, VIFLY Cam Switcher connects the receiver directly which minimizes transition time and gets a faster response. It is time to build your CheaterKwad for more fun.
Easy Setup and no Betaflight Configuration
Though SBUS/IBUS/DSMX radio receivers on the racing quad lack PWM channel outputs, VIFLY Cam Switcher can take the signal from the receiver directly through its own algorithm. It doesn't depend on the flight controller and no need to set the PINIO feature in Betaflight the setting is very complicated for most FPV pilots.
Compatible with Racing Quads and Airplanes
VIFLY Cam Switcher is a smart accessory to take the signal from the PWM receiver and SBUS/IBUS/DSMX receiver. Now you can easily switch the two cameras on a racing drone or RC plane.
Tiny and Lightweight
The size is super small, at only 9x18mm, it's also a great choice for micro quads and airplanes. The weight is 0.5g which almost has no impact on high-performance models.]
Wiring Diagram
Simply connects the VIFLY Cam Switcher to the PWM receiver (Airplane) or SBUS/IBUS/DSMX receiver (Racing Drone), and it's ready to switch the two cameras easily.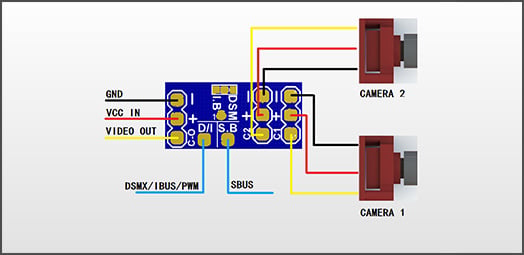 Specs
9×18 mm
0.5 grams
2
4.2 – 25V