FrSky M7 Hall Sensor Gimbal for FrSky Taranis Q X7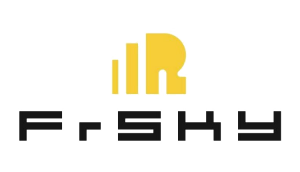 Upgrade your Taranis Q X7 with this plug-n-play high resolution M7 Gimbal from FrSky. The highly sensitive Hall sensors will not wear out quickly. It has an extremely smooth feel with the quad ball-bearings and the metal outer construction. Thicker 4mm stick ends give you a solid link to your controls. Fully adjustable tension and easily disable the self centering axis with one screw. This is a must have accessory for achieving those precision flight maneuvers.
SPECIFICATION:
Model: Gimbal-M7
 Supply Voltage (VCC): DC 3.0 ~ ±0.5V
 Sensitivity: 2.50 mV/G
 Linear Output Voltage Range: 0.1   ~ ( VCC +0.1) V
Output Load Resistance (output to ground) >15KQ
 Quiescent Output (TA = 25°C, B = 0 G): 0.5 × VCC
 Noise (no load): ≤40mVpp
Quiescent Output Power Supply Rjection: -69dB
Stick End Diameter 4MM
Machanical Specification: 
X-Axis Adjustable Angle Range: 60°±5°
Y-Axis Adjustable Angle Range: 60°±5°
Adjustable Height Range: 24.5mm-30.5mm
Installation Dimension: 42.9mmx54mm
FEATURES:
 Hall sensor
 4 ball-bearings
 Adjustable tension
Can be enable or disable self centering on both axis and ratcheting on the Y axis
Special material quality that wears well
This is the perfect Gimbal for the Freestyle Pilot, if your more of a Racing Pilot be sure to check out the M7-R Gimbals by Frsky.