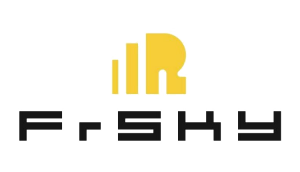 FrSky ACCESS 900MHz Long Range R9 Slim+ OTA Receiver
Check out the R9M to pair with this receiver or the R9 Mini for an even smaller long range receiver!
The 900MHz R9 Slim+ OTA receiver implements the ACCESS protocol and supports wireless firmware updates over the air making binding to receivers even easier. As well as the convenience of checking the current receiver firmware version.
The R9 Slim+ OTA is designed with dual antennas to improve signal strength. With a compact form factor design, it also features 6 PWM outputs, and this long range receiver with the flexibility to work with more external devices by incorporating the inverted SBUS and S.Port outputs.
SPECIFICATIONS
Dimension: 32*13.5*5mm (L × W ×H)
Weight: 4.3g (with antennas)
Numbers of channel
Non-LBT Version: 6/16CH (Telemetry)
LBT Version: 6/16CH (Telemetry) / 6/16CH (No Telemetry)
With RSSI Output : Analog 0~3.3V
Operating Voltage Range: DC 3.5V~12.6V (1~3s Li-Battery)
Operating Current: 100mA@5V
Operating Range: up to 10km or above
Compatibility: R9M Lite/R9M/R9M 2019 with ACCST firmware
R9M Lite/R9M Lite Pro/R9M 2019 with ACCESS firmware
FEATURES
ACCESS Protocol and support OTA functions
Low latency and high precision
Support S.Port / F.Port (Configurable in OpenTX / FrOS menu)
With inverted SBUS and S.Port outputs
Battery voltage detection supported
Detachable Ipex1 connector antenna
Include