Flywoo Venom H20 2" Analog Mini Drone w/ Ratel Baby 2 – PNP
Check out all of our Flywoo products!
Warning: Since Venom H20 is very fast, please make sure to install the propeller screws
Flywoo has always strived to push the boundaries of carrying a camera on the smallest platform. We designed the Firefly Baby quad and Firefly Hex nano. Now we are proud to announce that Venom H20 is here! This design is inspired by XMFPV!
The Venom H20 will push the boundaries again, and at the same time will be the fastest 2-inch drone!
Highlights:
2-inch mini drones, but most powerful. Can carry Gopro 10 bones and DJI Action 2
The fastest 2-inch drone, with a speed of 120km/h~140km/h
Built-in Flywoo Action Camera power cord, and adapt to a variety of action cameras
Efficient power configuration enables Venom H20 to fly stably, with low noise, and with a long flight time of up to 9.20 minutes.
The lightweight 2-inch quad below 250g even if you connect with the battery, meets the current request of FAA rules.
Specifications
Weight: 80g (without battery)
Frame:  Venom Analog Frame kit
Motors: NIN V2 1203PRO 48500Kv
Props: Gemfan D51 -5
Flight Time :
Explorer 4S HV 450mAh ( 7.20mins)
Explorer 4S HV 750mAh battery (9.20mins)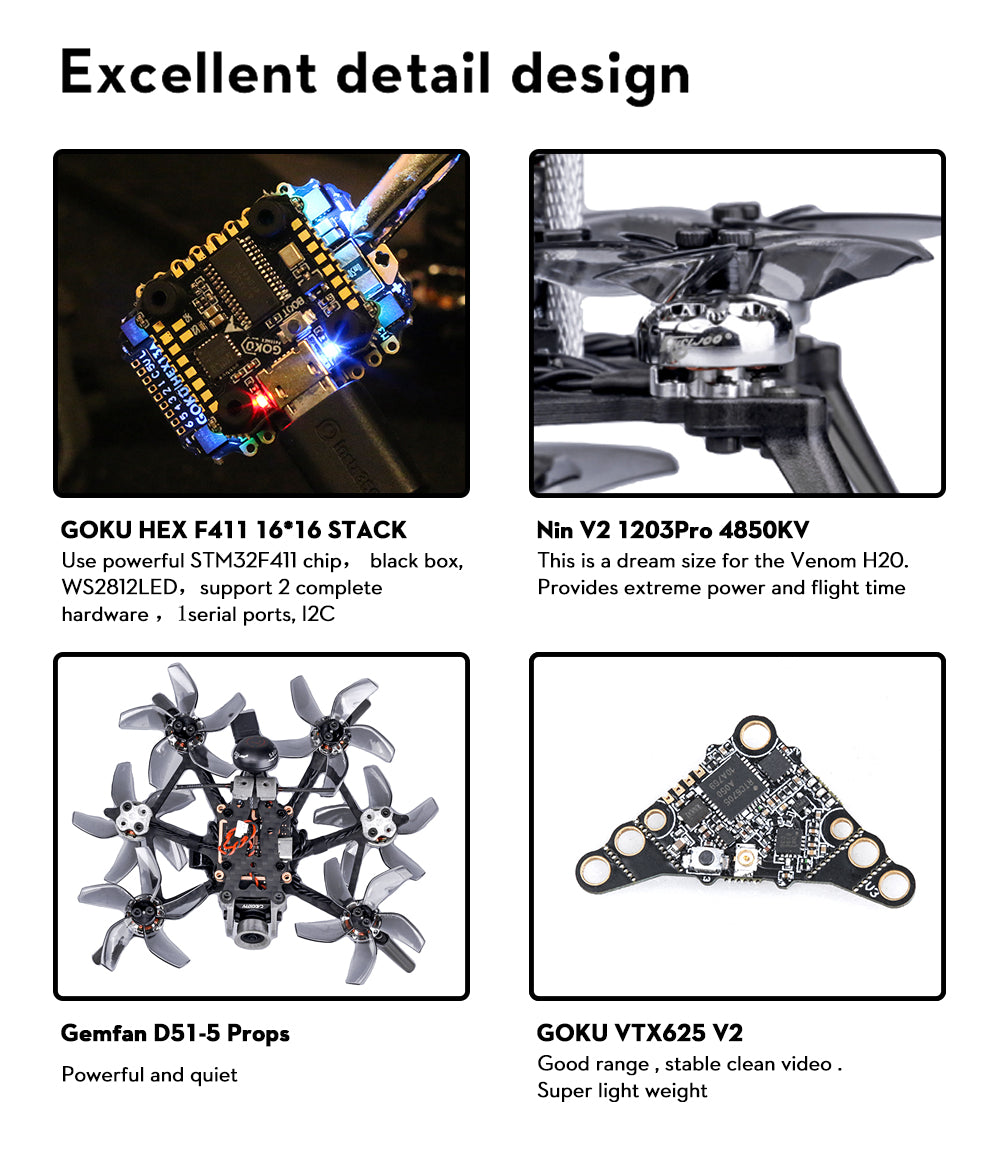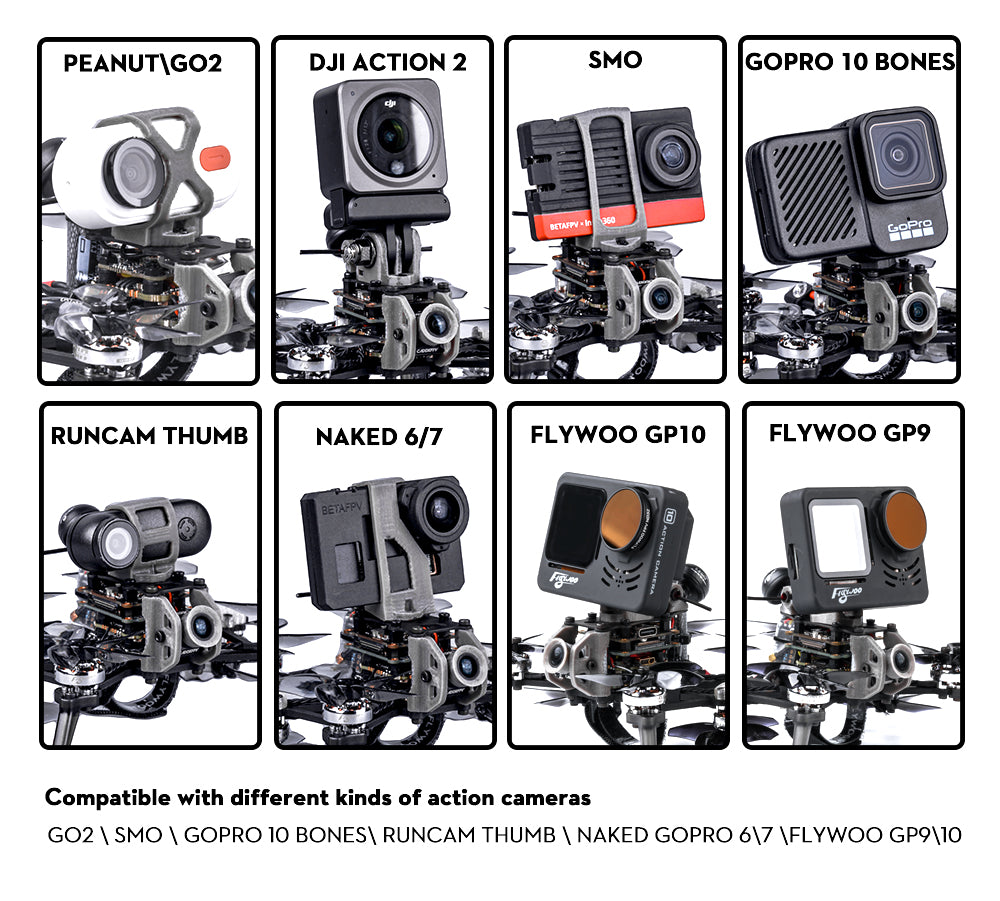 Include:
1x Prebuilt and tested Venom H20 Hexacopter
4x D51-5 Props (Pairs)
2x Battery Strap
1x Hardware Set
6 x spider web prop guard