Flywoo Firefly 1S FR Nano Baby Quad 40mm V1.2 – PNP (True X)
Check out all of our Flywoo products!
Customized 19500 KV with 1635-3 blade props for extreme performance!
The difference between the Deadcat and the True X version

Features
Equipped with GOKU Versatile F4 5-IN-1 1S AIO W/250mw VTX AIO Flight controller, which is specially designed for 1S Nano Drone. reliable and stable

No Propellers in view, NO Jello flight Footage, and stable flight picture
perfect for freestyle like a ripper.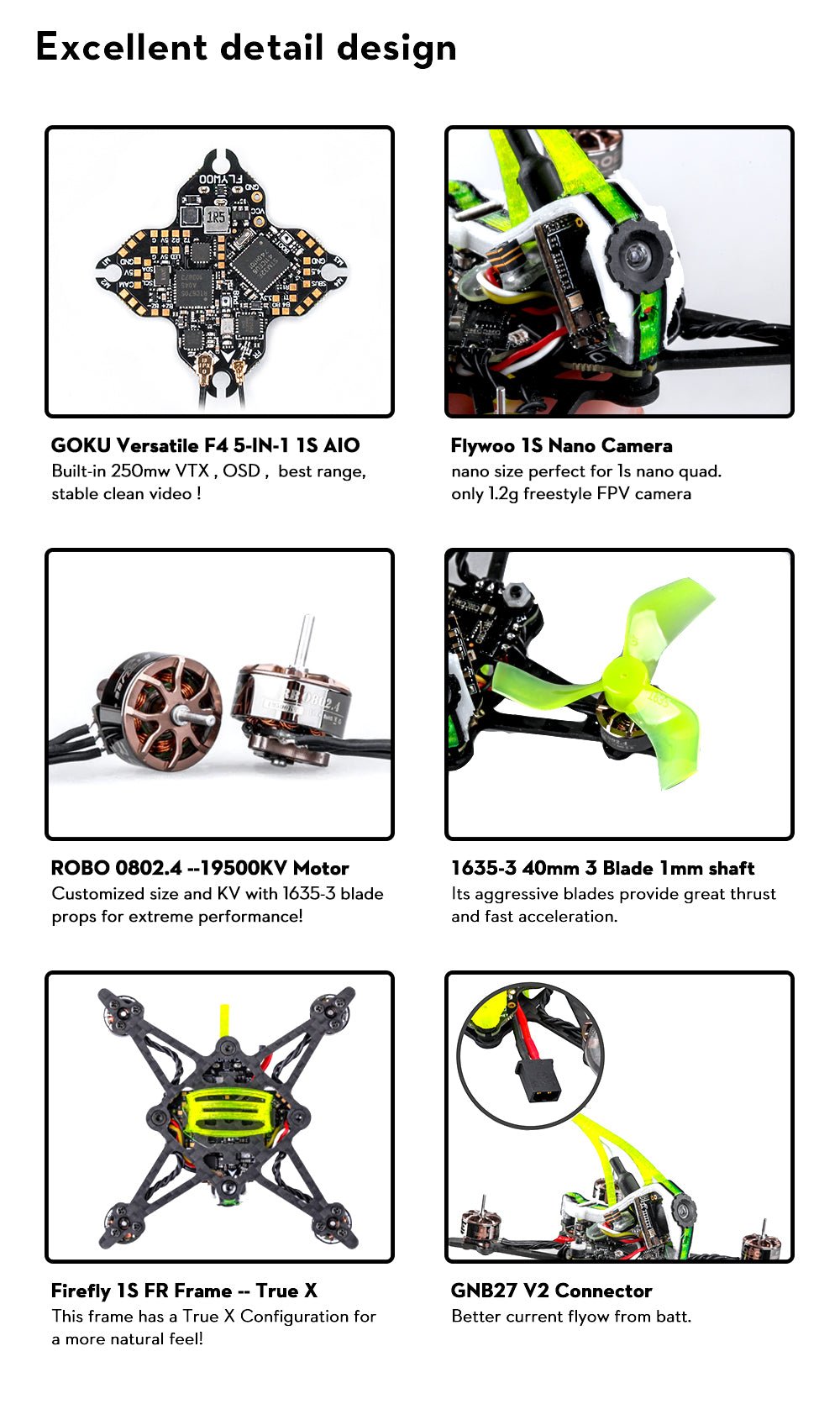 Specification
Item: Firefly 1S FR Nano Baby Quad 40mm
Weight:22g
Flight Controller: GOKU Versatile F4 5-IN-1 1S AIO W/250mw VTX (BMI270)
Motor:  ROBO 0802.4 19500KV
Compatible Propellers: 1635-3 1mm shaft
Camera: 1.2g Flywoo 1S Nano Camera
Includes
1 x Firefly 1S FR Nano Baby Quad 40mm  Drone

2 x set of 1635-3 40mm props
1X Screw spare packs
1x GNB27 to PH2.0 Adapter Cable