Flywoo Firefly 1S FR Nano Baby Quad 40mm V1.2 – PNP (True X)
Customized 19500 KV with 1635-3 blade props for extreme performance!
The difference between the Deadcat and the True X version

Features
Equipped with GOKU Versatile F4 5-IN-1 1S AIO W/250mw VTX AIO Flight controller, which is specially designed for 1S Nano Drone . reliable and stable

No Propellers in view, NO Jello flight Footage, stable flight picture
perfect for freestyle like a ripper.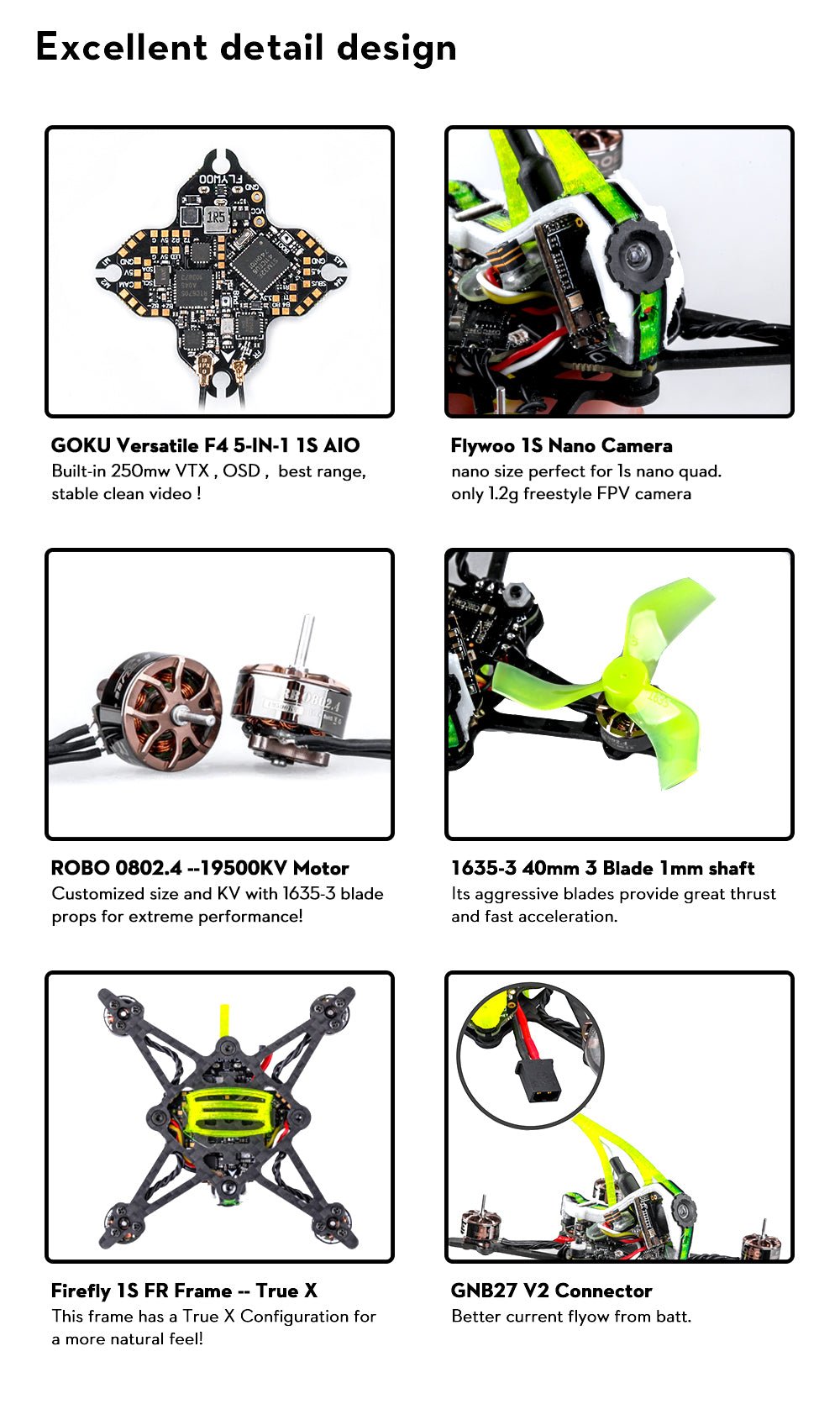 Specification
Item: Firefly 1S FR Nano Baby Quad 40mm
Weight:22g
Flight Controller: GOKU Versatile F4 5-IN-1 1S AIO W/250mw VTX (BMI270)
Motor:  ROBO 0802.4 19500KV
Compatible Propellers: 1635-3 1mm shaft
Camera : 1.2g Flywoo 1S Nano Camera
Includes
1 x Firefly 1S FR Nano Baby Quad 40mm  Drone

2 x set of 1635-3 40mm props
1X Screw spare packs
1x GNB27 to PH2.0 adapter Cable