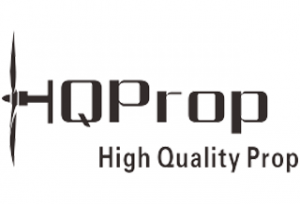 HQProp DP 6X3.5X3 PC – Grey (Full Set of 4) POPO
Check out all of our HQProp products, and all of our 6-inch props!
HQProp's 6×3.5×3 propeller is made of light yet durable polycarbonate. The mild pitch makes this prop a great choice for battery-conscious and smooth-flying pilots alike.
This propeller adopts Lumenier's POPO technology Paired with a POPO-compatible motor, they allow you to change props in seconds, without ever needing a wrench or locknut.
As always, POPO propellers are backward compatible with traditional motor shafts and locknuts if you aren't utilizing the quick-swap POPO system.
Specifications
Length: 6″
Pitch: 3.5″
Blades: 3
POPO: Yes
Color: Light Gray
Weight: 6.4g
Includes