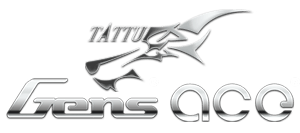 GensAce Imars III Smart Balance RC Battery Charger
Check out all of our GensAce Products, and all of our Battery Chargers!
Instruction:
Connect the charger to the power supply. The IMARS III LOGO will display for about 2 seconds before entering Charger mode. The top-level menu is divided into 3 functions. By pressing the +/- buttons, the user may select between charge mode, battery check mode, and system setting mode.
Charger Features:
1. Single Channel AC Balance Charger
2. Small & Lightweight Portable Design
3. Capable of 5 amp charge rates, worldwide 100V-240V voltage versatility, with 100 Watts of power
4. Charges up to 18 NiMH cells or 6S Lithium batteries (including LiPo/LiFe/LiHV)
Specifications:
– Maximum charging voltage: 26.4V
– Maximum charging power: 100W
– Discharge current: 0.1~1.5A
– Cell Balancing: 2~6s
– USB output: 5V/2.4A
– Dimensions: 146x87x40 mm
– Product Net Weight: 0.4kg
– Display Type: Backlight 2×16 LCD
– Supported battery chemistries: LiPo/LiFe/LiHv (1-6S)、NiMH charge (3-18S)、NiMH discharge (1-10S)
– Accessories included: AC Input Cable / Balance adapter board / XT60-T plug adapter / XT60-EC3 adapter